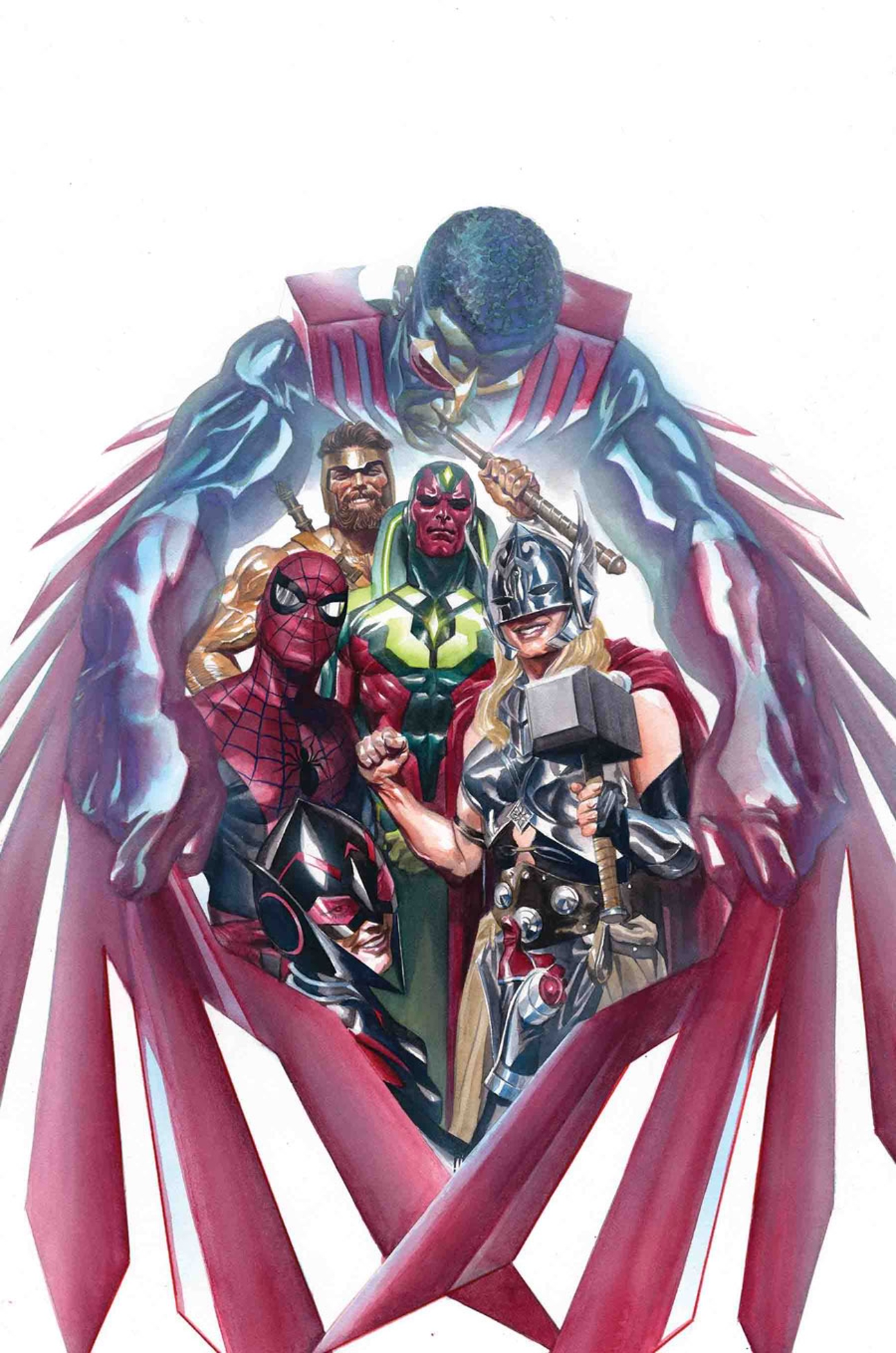 The Avengers #11
Marvel Comics
Written by Mark Waid
Art by Mike del Mundo
Letters by Cory Petit
Colors by Mike del Mundo and Marco D'Alfonso
The aftermath of Secret Empire continues for Earth's Mightiest Heroes. Parker Industries is gone and with it, the funding for the Avengers. The building has been sold and now the team is homeless. When Spider-Man returns, he is assaulted with the team's anger at Peter Parker, which he hilariously joins in on. As the team tries to decide on a new headquarters, Sam Wilson tells the team that he needs a moment alone with Thor. The two of them fly off and Vision decides to have drinks with Hercules, leaving Spidey alone with Wasp.
In an attempt to find out why Wasp doesn't trust him, Spider-Man asks her to follow him. Sam and Thor have a heart to heart about Sam giving up the mantle of Captain America again and another decision that could have repercussions for the entire team. Vision and Hercules have a conversation about the burden of longevity and what it means to be immortal in a world of fleeting relationships. Spidey and Wasp end up wrangling a circus of loose animals after a truck flips over.
In all three circumstances, the members of the Avengers have a moment to reflect on what it means to be heroes and in those moments, they actually seem to thrive. This issue was short on action, but it delivered the emotional break and reflection that I think was needed in many moments of Secret Empire. It was gratifying to see these heroes take time to just be themselves and maybe something positive will come from it going forward. At least until the next giant arc where all the heroes fight each other again.