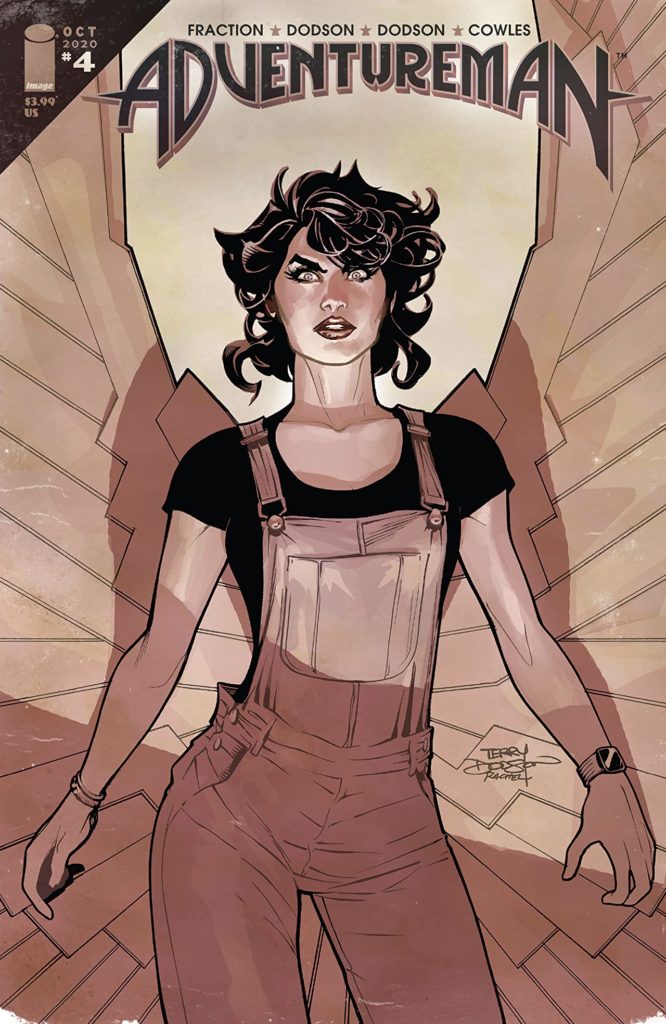 Adventureman #4
Image Comics
Written by Matt Fraction
Art by Terry Dodson
Inks by Rachel Dodson
Letters by Clayton Cowles
The Rundown: Claire continues to make some radical changes while the forces of darkness prepare to enter our world.
Claire has left the hospital and is both awed and annoyed at the changes happening to her. From growing in height and density to being able to run for miles without getting tired, Claire is taking full advantage of her new talents to help others.
After stopping a crime in progress, Claire ends up back at the ruins of Adventure Incorporated and in the presence of Gentleman Jim who has a story to tell. A story about how he is responsible for what happened to the rest of his team and how his attempt to save the world from the evil of Baron Bizarre caused the world to forget the existence of Adventureman and his team.
At the same time, Bizarre's forces are preapring to enter the world through a breach in the magic holding them as Claire's family heads out to track her down.
The Story: Filled with fun, energy and adventure, Matt Fraction continues to impress with this series and this issue. I loved seeing Claire dealing with her powers and how big and vibrant continues to get. The plot is fun and all of the characters are engaging. The plot continues to evolve into something that keeps me coming back for more.
The Art: Punctuating the vibrant, fun and engaging story is Terry Dodson's gorgeous art. Dodson's style is perfect for these characters and is visually stunning as it brings together the tone and style of the story.