Action Comics #1007
DC Comics
Written by Brian Michael Bendis
Art by Steve Epting
Colors by Brad Anderson
Letters by Josh Reed
Jimmy Olsen's love life brings him to a secret location where the girl he's seeing decides to show him who she really is. Her reveal brings the photographer into a KOBRA lair where he barely escapes only to see the location destroyed.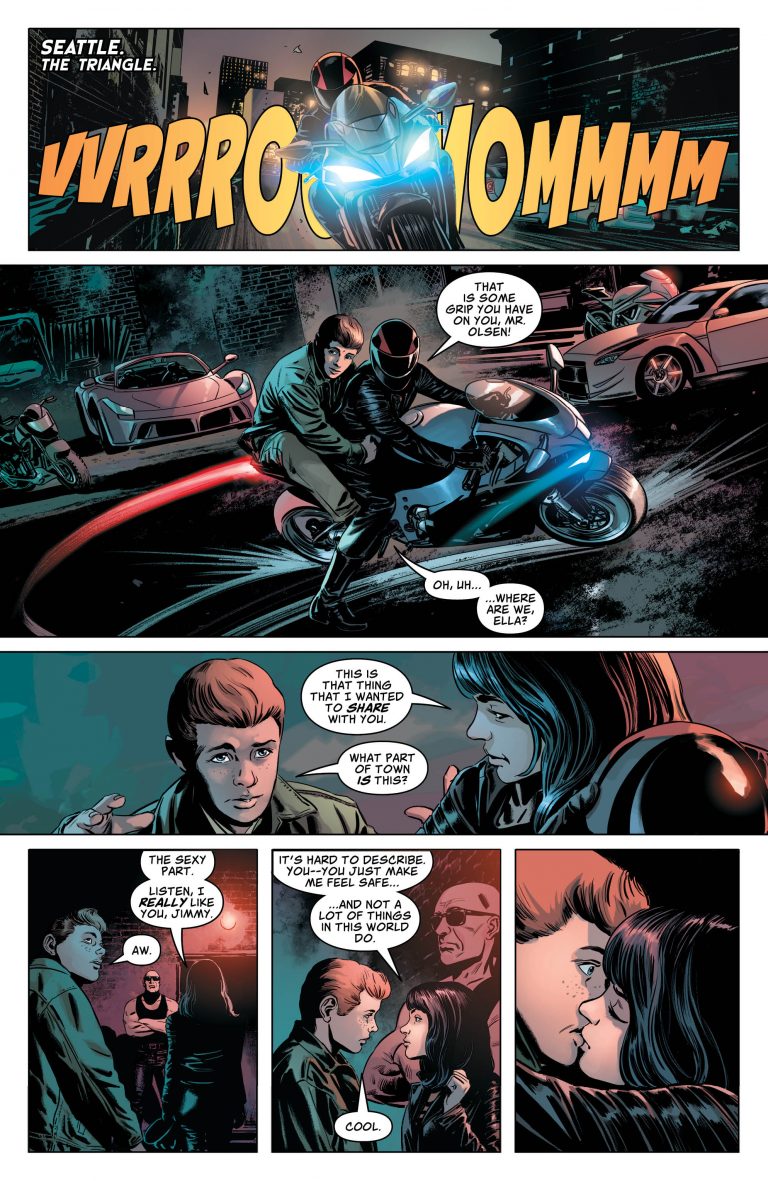 Similar incidents are occurring all over and Superman barely has time to intercede and save someone from another. When he reaches her and discovers that it's Amanda Waller, the explosions begin to take on a deeper significance. At the same time, Lois decides to meet with her father to get off her chest the biggest secret she has. The one thing that she has never told him and the one thing that could tear them further apart.
It looks like Superman is going to have his hands full in this new storyline from Brian Michael Bendis. I like the direction he is taking this story in as well with Clark facing an earth-bound problem rather than another outer space threat. The rise of Leviathan looks like it is going to be a personal and professional problem for the man of steel and its going to be interesting to see how he resolves it. What makes this issue more interesting is that Bendis seems to be hinting that Superman won't be able to resolve it alone. Bringing Jimmy into the story the way he has, Bendis is showing the value of Superman's supporting characters in a big way.
Steve Epting provides some beautifully detailed and impressive art in this issue and the action scenes look amazing.