X-Force #5
Marvel Comics
Written by Benjamin Percy
Art by Joshua Cassara
Colors by Dean White and Rachelle Rosenberg
Letters by Joe Caramagna
The Rundown: A battered and broken X-Force team will find living the Krakoan philosophy regarding human life to be harder than anyone thought.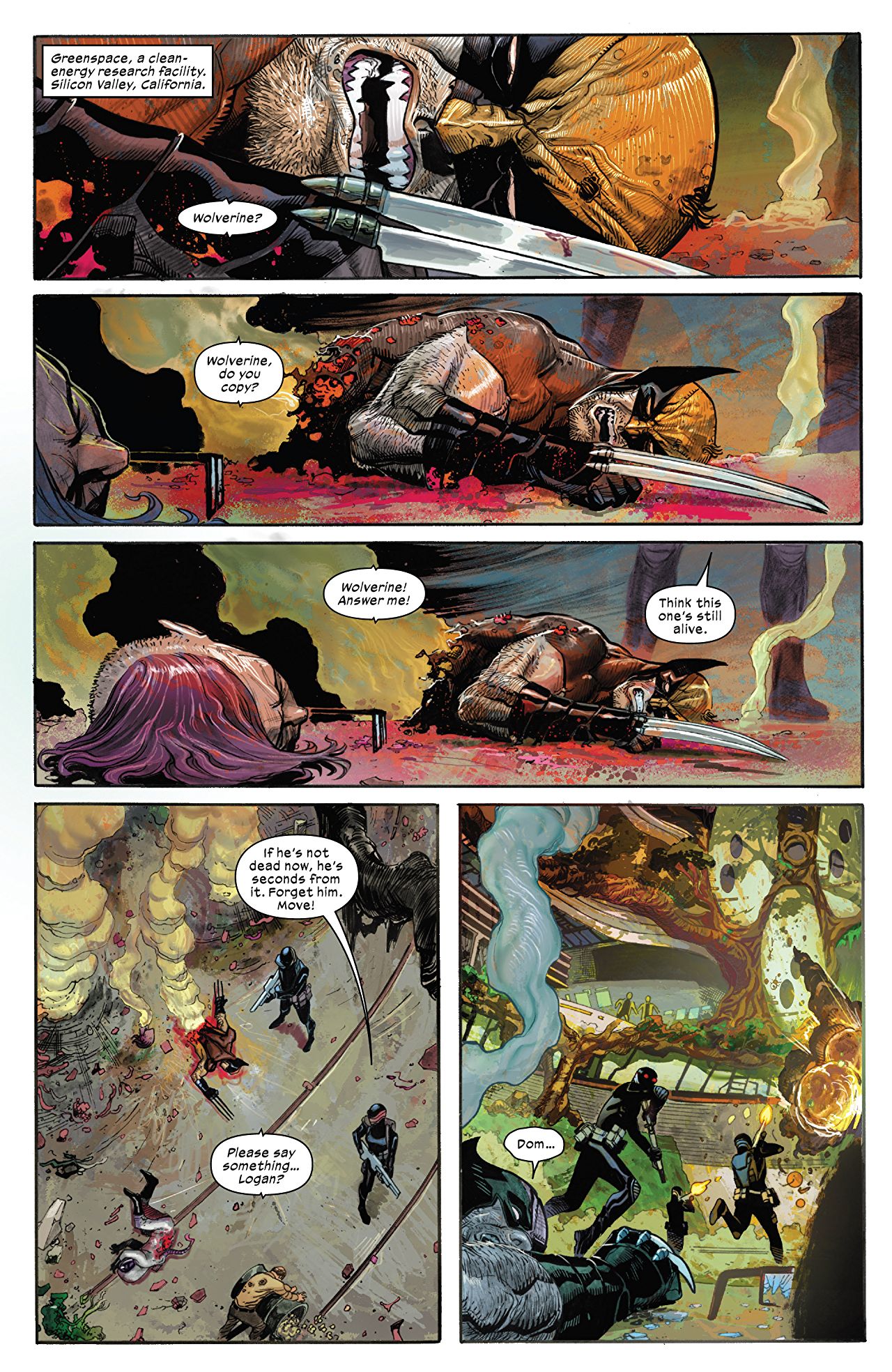 In the aftermath of the attack on the Krakoan facility, Wolverine is the last man left as half his body made it through the portal. In order to get back to him and stop the thieves robbing the facility, Domino and the island itself enlist Gateway to get the mutant strike team back to the base in time. Fortunately for the team, Forge decides to tag along and bring some of his new weapons to test in the field.
In the ensuing firefight, Beast overlooks the action and sees that the rule of not killing humans is easier to say than live for the team, especially Domino. Considering what was done to the mutant by the people she is standing in opposition to, Domino's rage will take her to the edge as Beast tries to talk her down in order to get some live intel.
The Story: An intense issue filled with great character moments, Benjamin Percy delivers on the dark story he's been crafting for the mutants. The story moves perfectly and there are some great moments with both Wolverine and Forge. I enjoyed the Wolverine fight in this issue. I really enjoy the tone of this issue and the seriousness of the characters, but the Domino moments in this issue are what stand out and make this story worth the read.
The Art: Joshua Cassara delivers some beautiful, intense and dramatically detailed art in this issue. The characters look amazing and the action is both intense and brutal. I love the visceral nature of the art and how it frames the characters.