Wild's End #2
BOOM! Studios
Written by Dan Abnett
Art by I.N.J. Culbard
Colors by I.N.J. Culbard
Letters by I.N.J. Culbard
The Rundown: The crew splits up to investigate the island and find some of the missing townspeople.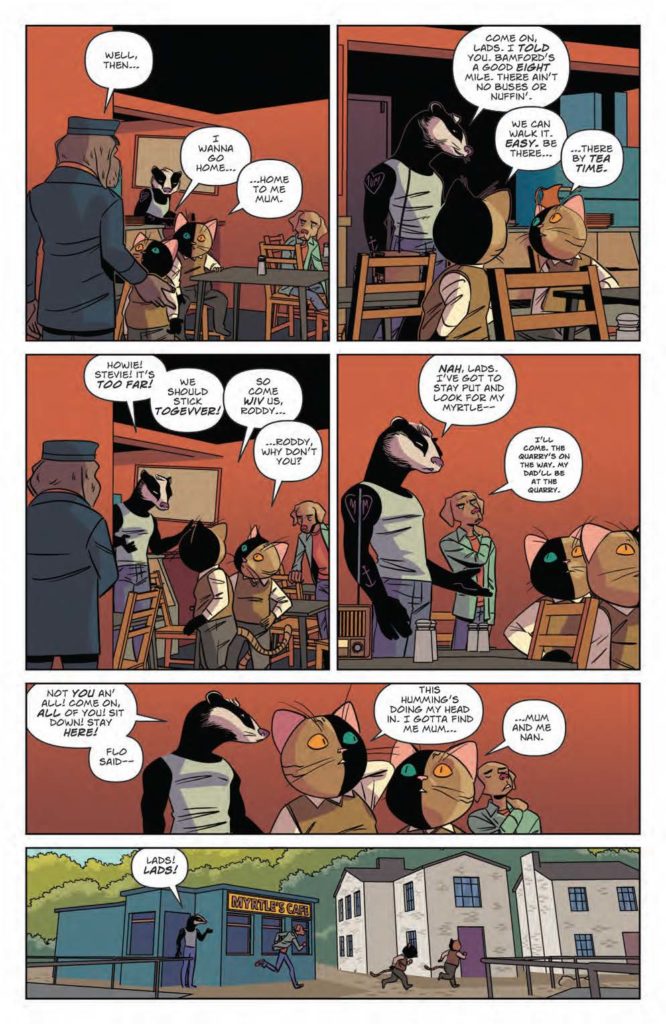 After spending a month at sea, the crew returns to the empty island and wants to know what happened to the people they know and love. After discovering there is no power anywhere, they split up with the Captain following the young members of his crew deeper into the country while Flo and Roddy look for clues at the local newspaper office.
The Captain, his grandson and the twins find mysterious crop circles in the countryside as well as a group of villagers staring off into space and unable to move. When a mysterious creature emerges, the Captain is helpless to watch as his grandson succumbs. At the same time, Flo and Roddy find a survivor and find themselves fighting creatures they cannot believe exist.
The Story: The mystery gets more interesting in this issue as the investigation into the missing townspeople takes some great twists and turns. I continue to be engaged with the story and its characters. There are definite War of the Worlds vibes throughout the plot, but the intimate nature of the island and the characters make it work. I look forward to seeing where the story goes next after the intense cliffhanger ending.
The Art: Culbard delivers beautiful art in the issue. I love the contrast between the alien invasion storyline and the animal protagonists.