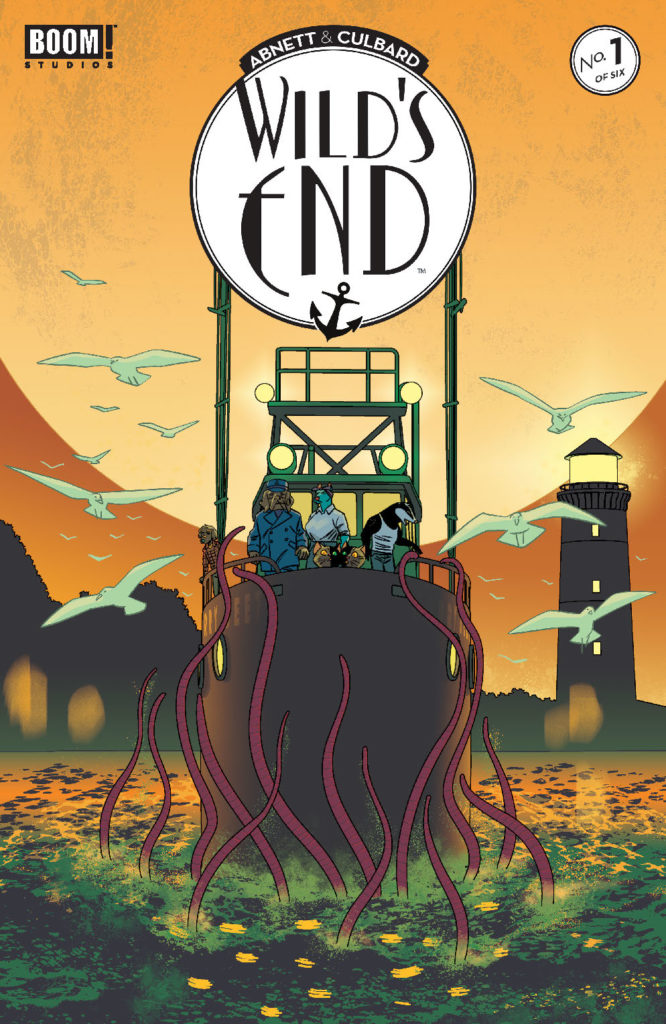 Wild's End #1
BOOM! Studios
Written by Dan Abnett
Art by I.N.J. Culbard
Colors by I.N.J. Culbard
Letters by I.N.J. Culbard
The Rundown: The crew of a fishing vessel finds their return home to be the beginning of a mystery.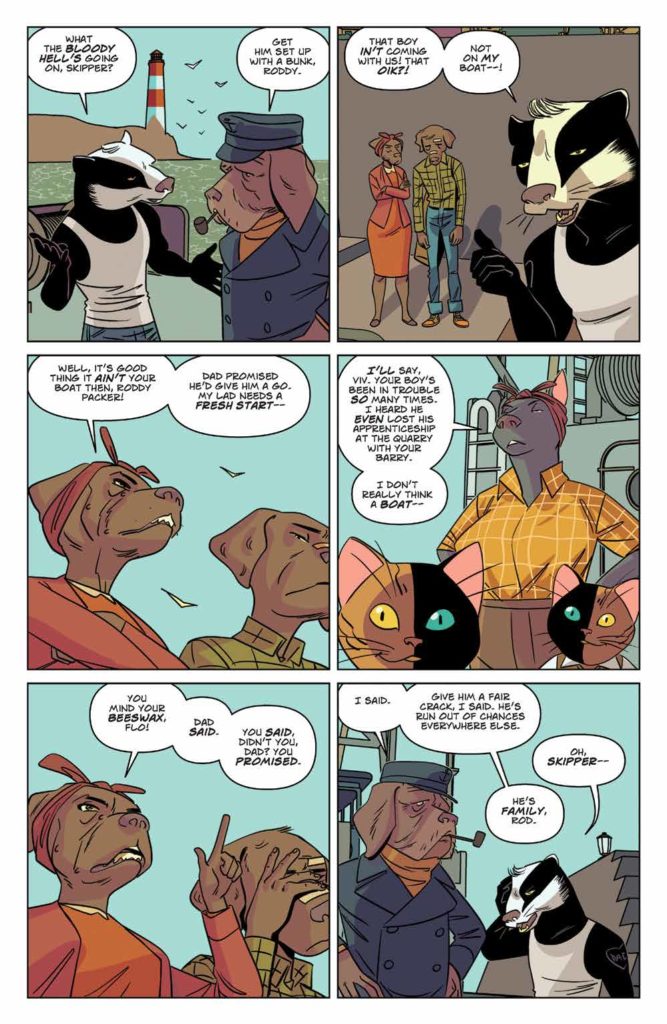 It's a calm morning in a quiet fishing village and the Merry Beet is getting ready to depart to begin a new fishing season. As the aging captain is preparing to leave, his crew tends to their personal matters including two members who are vying to take over the ship when the captain retires. When the captain's grandson is forced to come onboard after losing another job, the others are wary of his presence.
As the ship heads out into open water, reports of falling stars go out on the wireless as the crew tries desperately to help young Edmund find his way on the boat with little luck. As they discover a lack of fish and set out for home, they discover something that happened to the village. Something ominous and possibly dangerous.
The Story: Abnett creates an engaging and interesting mystery along with an intriguing cast of characters in this first issue. I love that the story takes the time to let the reader get to know these characters and their circumstances while teasing something happening in the background. The mystery is extremely well done and I really enjoyed the pace in which it started to unfold. Abnett doesn't give anything away in this issue and because of that, I want to see what happens in the next one.
The Art: Culbard crafts some beautiful imagery throughout the issue. The visual style of the story is very unique and its unassuming nature draws in the reader as the bigger story begins to unfold.