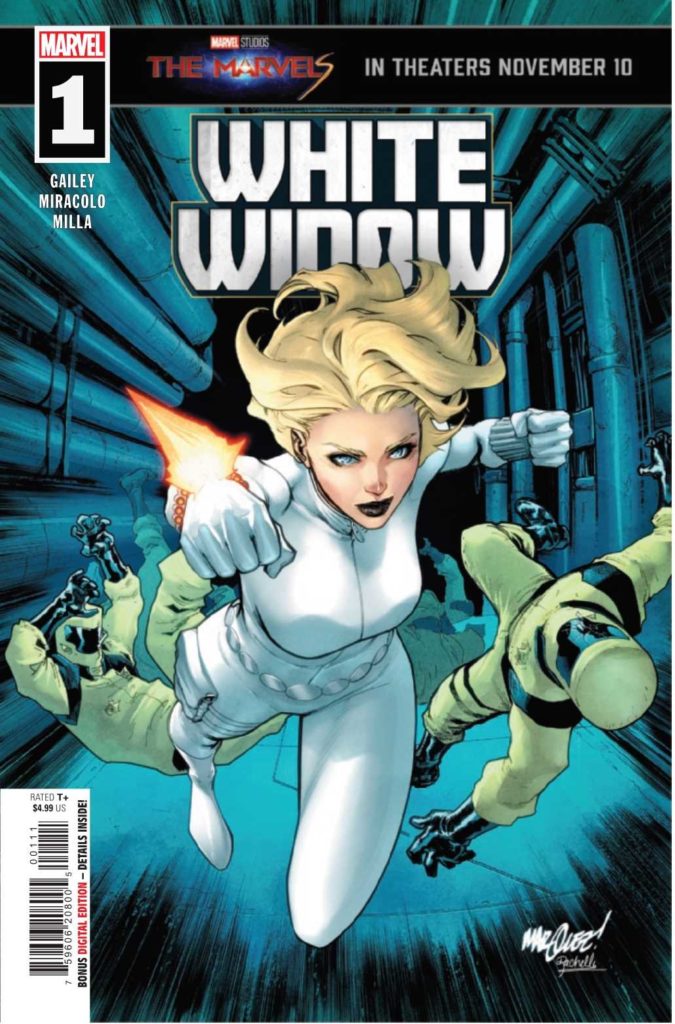 White Widow #1
Marvel Comics
Written by Sarah Gailey
Art by Alessandro Miracolo
Colors by Matt Milla
Letters by Travis Lanham
The Rundown: Yelena goes looking for a quiet life, but a corporation with sights on her town won't let her.
Yelena Belova has found a new vocation training would be assassins as a mentor. When one of her jobs gets the attention of Captain America, their confrontation leads to the Avenger offering her another life. Yelena has decided to move to a small town and live a relatively quiet life as she discovers who she is as a person.
When she discovers that an international company called Armament has been recruiting her mentees and augmenting them with tech, she thinks nothing of it until the company begins to make in-roads into her new hometown. In-roads that will lead to an attack that will put a target on Yelena's back.
The Story: Gailey crafts a fun, funny and entertaining first issue that gives Yelena a lot of personality. I really enjoyed the dry humor of the character and how her personality drew me in as a reader. The issue has some great character and world building throughout as well as taking the time to give Yelena more to do and discover.
The Art: Miracolo delivers some dazzling art throughout the issue. From the character designs to the amazing action, I loved every page of this first issue.