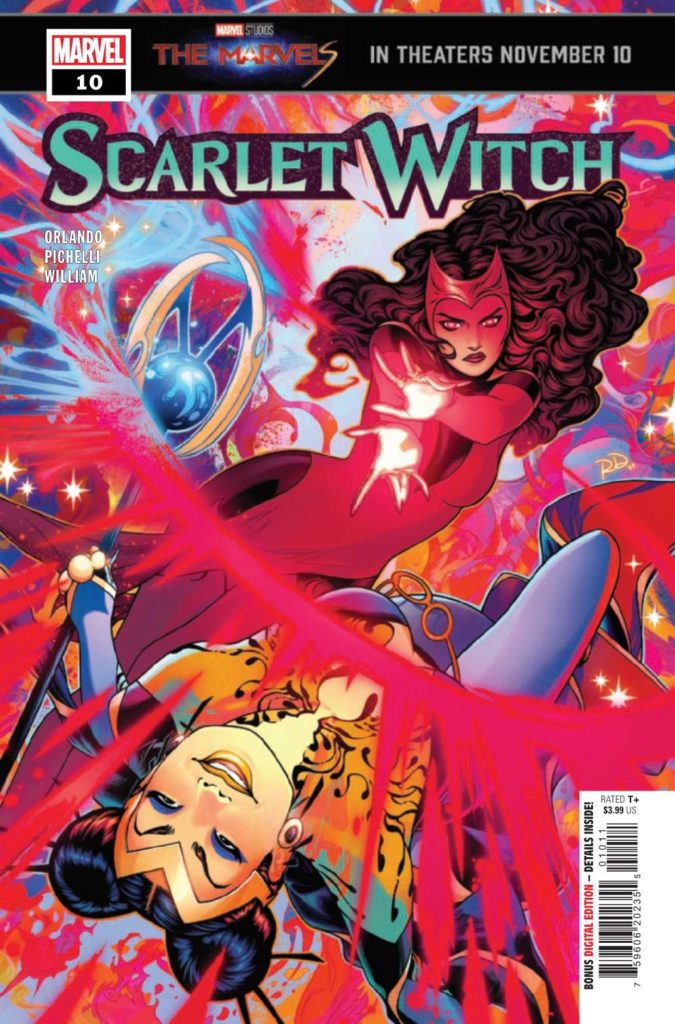 Scarlet Witch #10
Marvel Comics
Written by Steve Orlando
Art by Sara Pichelli
Colors by Frank William
Letters by Cory Petit
The Rundown: Wanda faces off against the Hexfinder who is using someone she trusted to betray her.
After being betrayed by Joseph, Wanda is attacked by the Hexfinder who reveals that she has been the one killing wizards and witches and tells her why. As Wanda attempts to recover from the attack, Darcy steps in to help, but the Hexfinder is incredibly powerful.
Wanda finds herself facing off against a powerful enemy as well as the tons of low mysterium beneath the town affecting her powers.
The Story: Orlando crafts an engaging and exciting story in this issue that brings all the story elements together brilliantly. The action is thrilling and both Wanda and Darcy are given great agency throughout the story while also showcasing them compassion both characters have towards Joseph. There is a great redemption arc for the character in the issue and the ending makes me excited to see what happens next.
The Art: Pichelli's art is dazzling. I love the detail in every page and panel as well as the beautifully composed action and magic.