Undiscovered Country #7
Image Comics
Written by Scott Snyder and Charles Soule
Art by Giuseppe Camuncoli and Leonardo Marcello Grassi
Colors by Matt Wilson
Letters by CRANK!
The Rundown: The Man known as Uncle Sam has a powerful warning for the country and that warning puts a target on his back.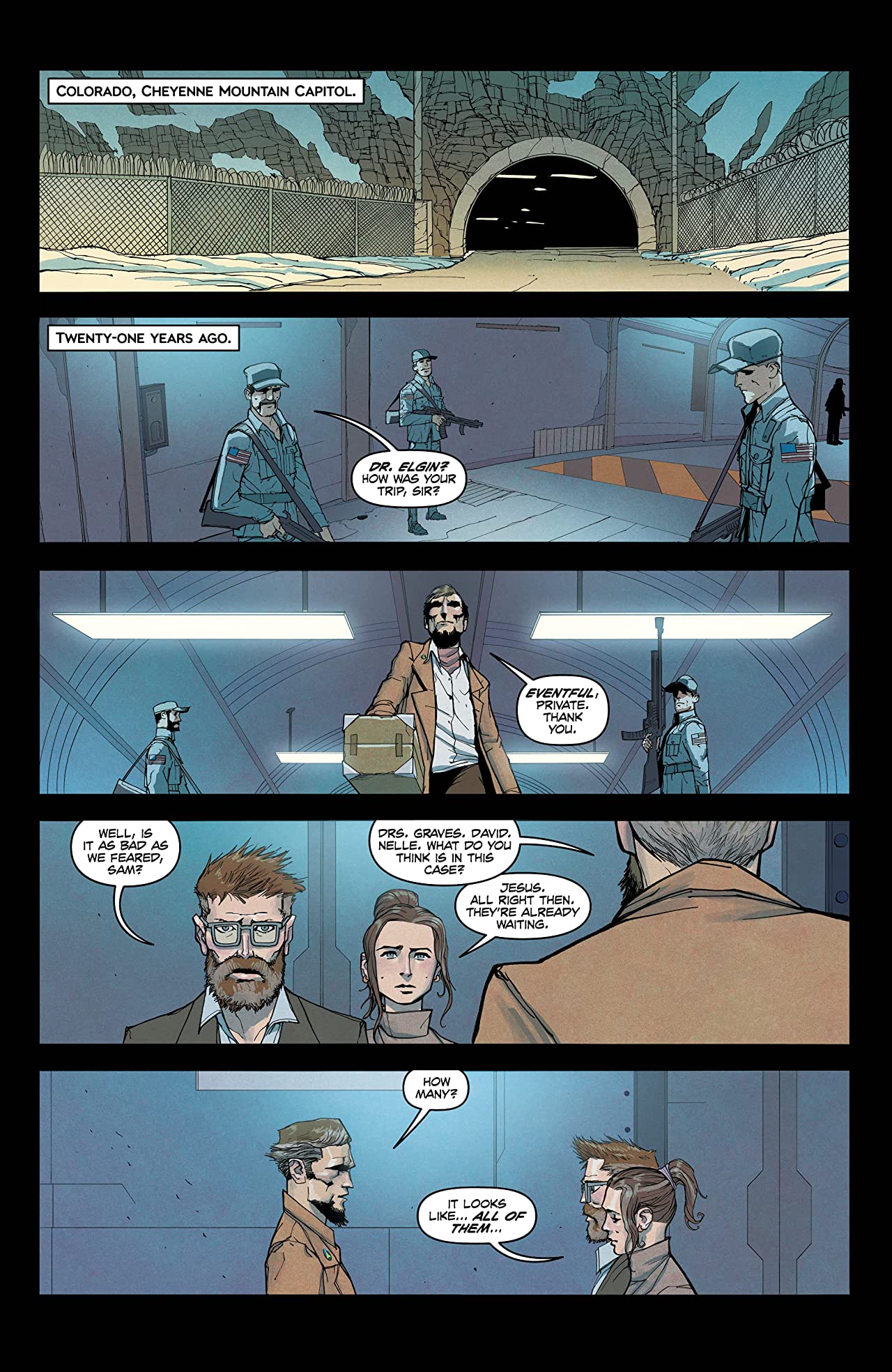 Dr. Elgin has a message for the gathered leadership of the United States. A message he knows none of them want to hear, but they need to anyway. As they gather to discuss the way the new country is working, he explains to them about how reckless they are being with the advanced technology they are using and his zeal makes him a target of people who want to silence him.
In the present, the research team continues their journey and discusses what to do next. Unfortunately, they won't have a lot of time for that after their train derails under mysterious circumstances and the team finds themselves face to face with someone very familiar.
The Story: The stakes are raised and we see more of how the new United States is formed after it walls itself off from the rest of the world. The pursuit of scientific discovery without oversight is an interesting and scary concept to explore and both Snyder and Soule do an excellent job of bringing the reader into those conversations both big and small. I really enjoyed the story in this issue and, more importantly, the dialogue. There are some great character moments in this issue and all of that can be attributed to dialogue that gives these characters layers that make you care about them as people.
The world Soule and Snyder are developing continues to be a fascinating mix of ideas and ideologies and it is interesting to see how these things run amok and clash with each other. I can't wait to see more and the writers add an awesome cliffhanger at the end of the issue that kept me intrigued.
The Art: Camuncoli and Marcello Grassi deliver some stunning visuals both from the look of the characters and their world to the action and thrills throughout. There is always something going on visually in this issue and those visuals enhance the story and its tone rather than distract.