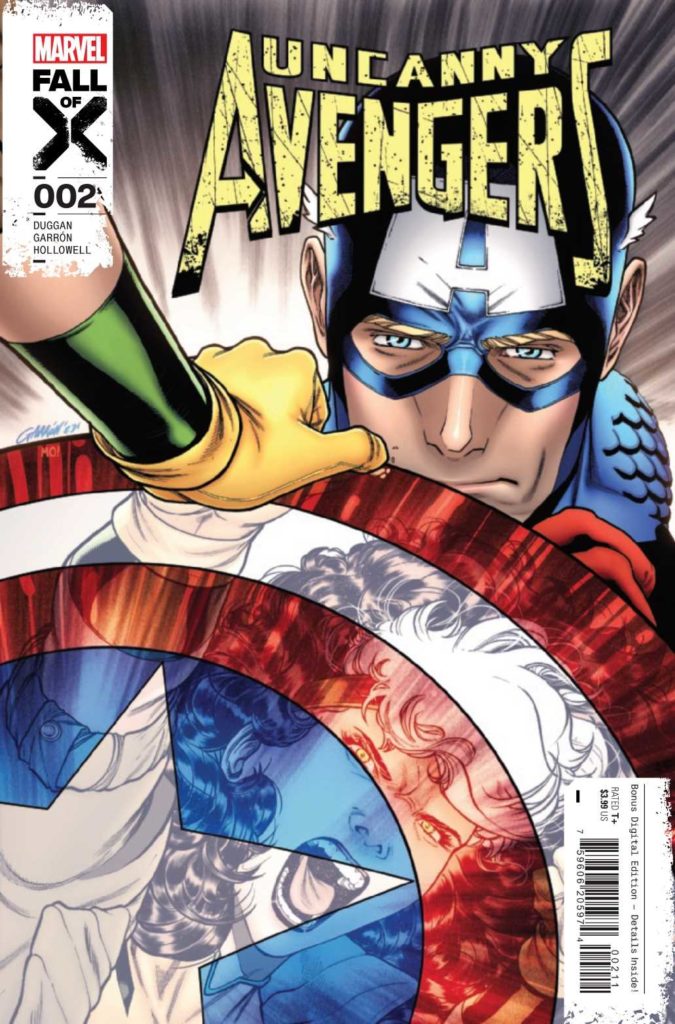 Uncanny Avengers #2
Marvel Comics
Written by Gerry Duggan
Art by Javier Garron
Colors by Morry Hollowell
Letters by Travis Lanham
The Rundown: Captain America and his team face internal and external strife.
The battle against Captain Krakoa and his mutant terrorists takes a dark turn, but some unexpected help gives Cap's Avengers the advantage they need to survive. Unfortunately, the mutants manage to escape with something that will put an even bigger target on the back of every mutant.
As the team regroups, Cap has an idea that might get him the information he needs about Orchis and their plans. First, he has to deal with a challenge to his leadership from Rogue and the rest of the mutants.
The Story: Duggan raises the stakes for the team while also showcasing the ripples within it. I continue to love the mystery of who Captain Krakoa is, but I'm starting to whittle down my suspect list which is fun. I like seeing division in the team and Duggan gives Deadpool a great moment in the issue where he confronts them about that division. I'm enjoying this series a lot and look forward to seeing what happens next.
The Art: Garron creates some fantastic visuals throughout the issue. The art is lively, beautifully detailed and delivers on the tone of the story brilliantly.