Wild's End #4
BOOM! Studios
Written by Dan Abnett
Art by I.N.J. Culbard
Colors by I.N.J. Culbard
Letters by I.N.J. Culbard
The Rundown: The survivors make a desperate gamble that puts them in more danger.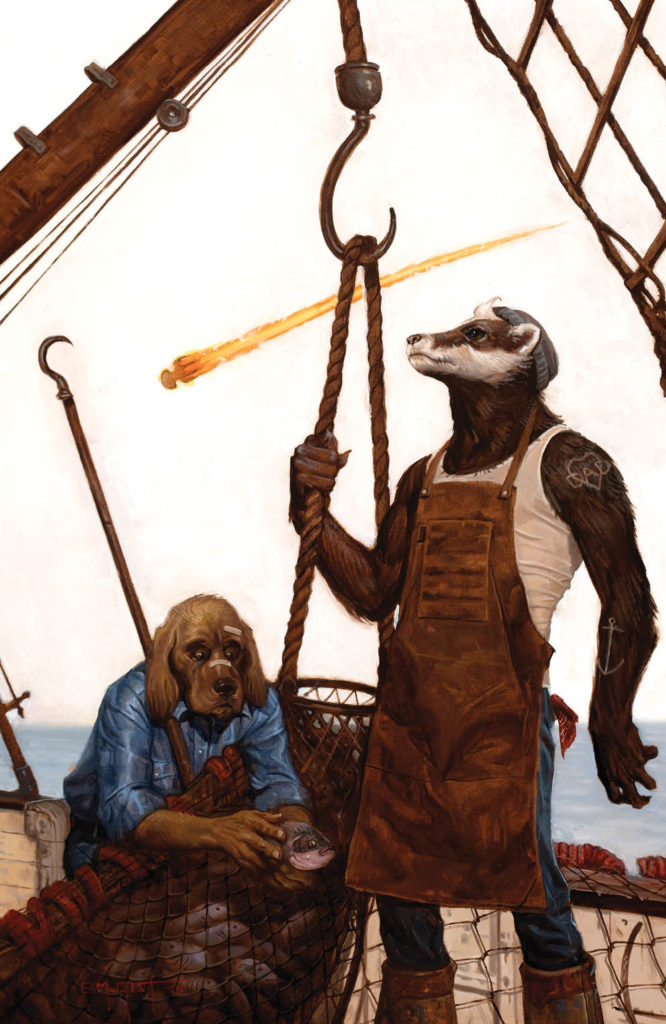 The survivors of the town invasion continue to make their way to the quarry in hopes of getting the explosives they need to destroy the alien device. Unfortunately, they discover that the aliens are using the rest of the townspeople at the quarry and no caring what happens to them as the water continues to rise.
With their initial plan taking a dangerous turn, Eddie has an idea. An idea that will bring him deeper into the woods and to the home of someone who does not like visitors.
The Story: Abnett continues to craft a story filled with great characters, emotion and suspense. The issue has a wonderful pace that puts you right in the action with the characters while also giving the reader time to learn more about them. I love the style of this story and its characters a lot. The series gets better and more compelling with each issue.
The Art: Culbard delivers great art throughout the issue. The visuals are lively, engaging and filled with great detail.