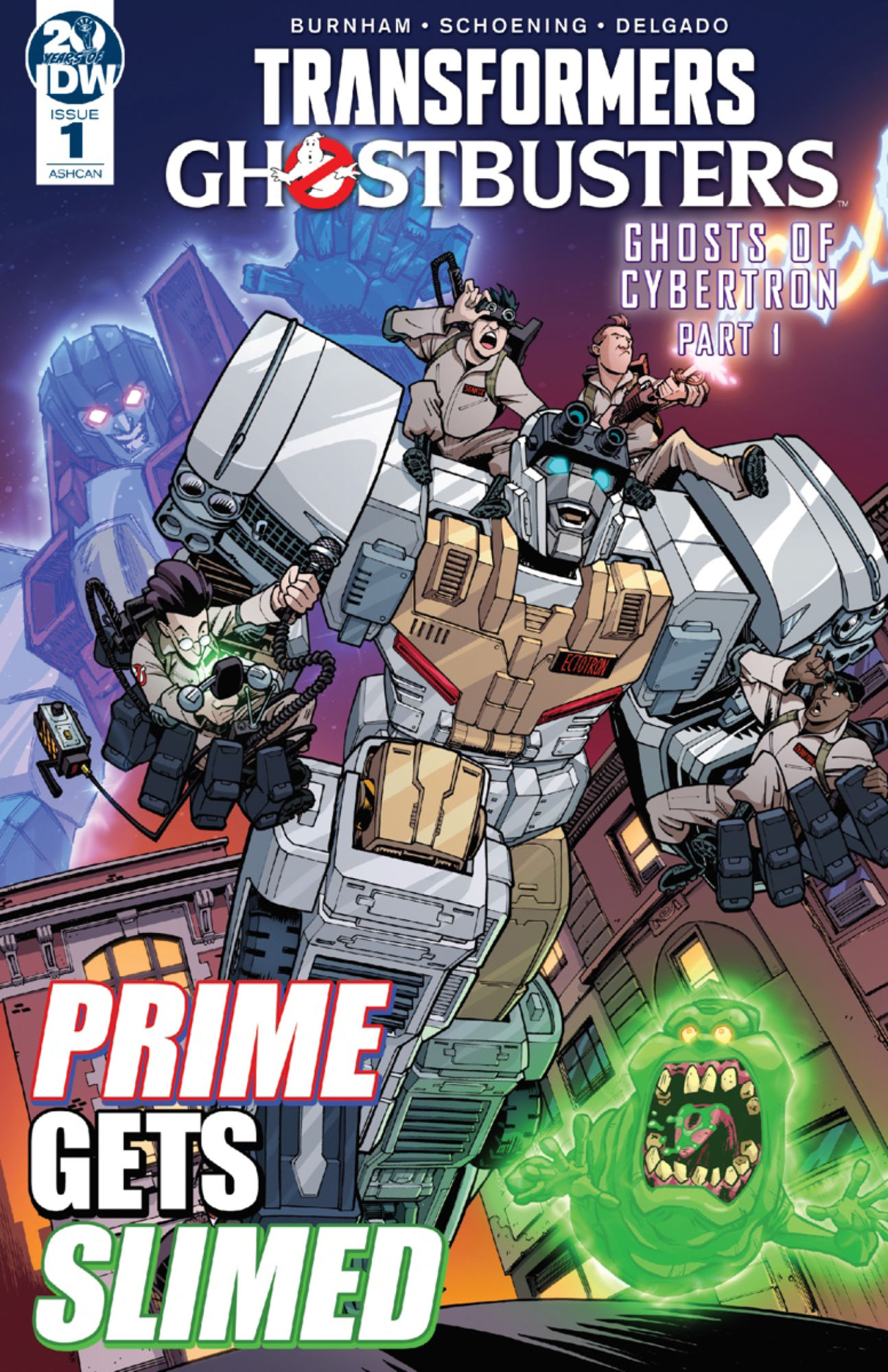 Transformers/Ghostbusters #1
IDW Publishing
Written by Erik Burnham
Art by Dan Schoening
Colors by Luis Antonio Delgado
Letters by Tom B Long
The Rundown: A familiar face descends on Cybertron as the Autobots make their escape and this visitor brings destruction in her wake.
The Autobots have escaped the planet Cybertron immediately before Gozer the Gozerian descends on the planet, forcing Megatron and the rest of the Decepticons to choose the form of their destruction. When an Autobot scientist nicknamed Eck discovers what could be a Cybertronian signal coming from Earth, Optimus Prime sends him on a mission to investigate.
In order to blend in, Eck discovers the perfect and convenient disguise of the totaled Ecto-1 as the Ghostbusters hunt down a ghost haunting the local park. Eck's disguise from the humans doesn't last long when the ghost of a Decepticon appears seeking him out and launching the Ghostbusters into their strangest mission yet.
The Story: Ghostbusters and Transformers are two entities that shouldn't work in the same universe, but Erik Burnham brilliantly brings them together with a great story and understanding of the characters. Everything from the pace to the tone of the story is done exceptionally well and there is such a fun level of nostalgia to this issue that I can't wait to see where this story goes next.
The Art: Dan Schoening delivers some fantastic art in this issue. Everything from the details of the Transformers to the human characters looks amazing. A great looking issue.