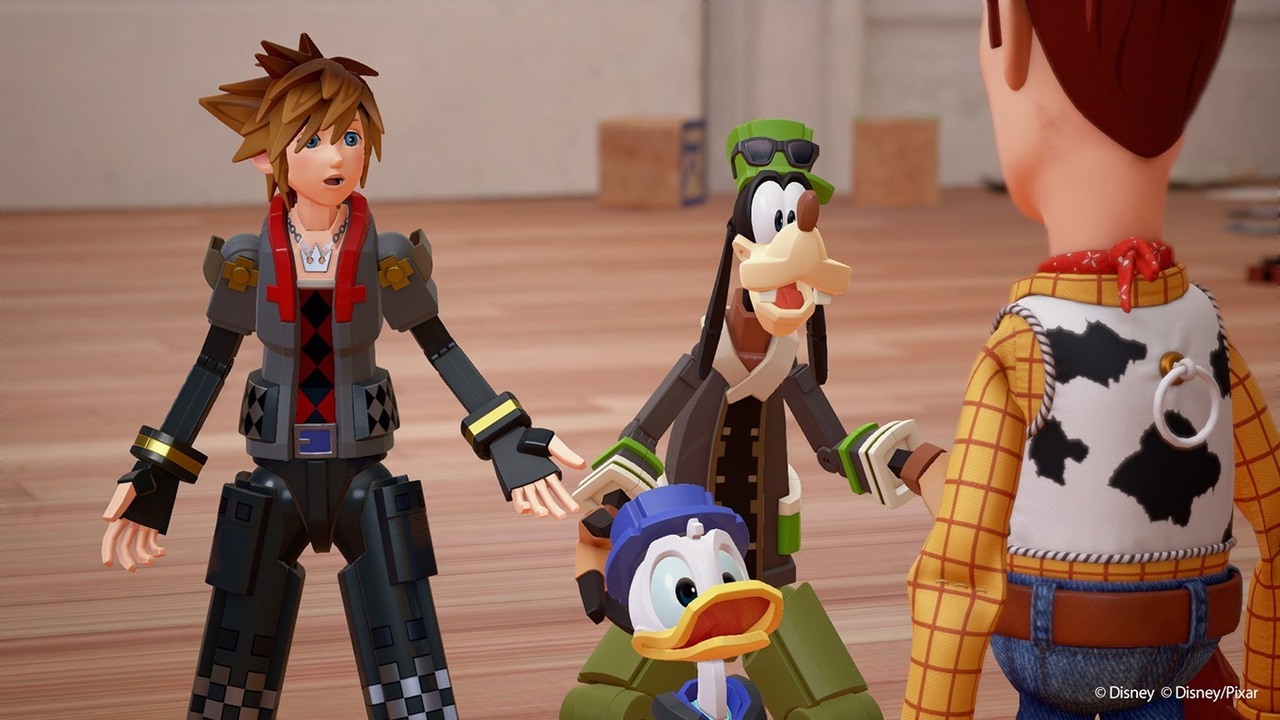 Disney decided to showcase all of its wares at this year's D23 Expo. Among the presentations for movies  and television shows, Disney gaming took some time to reveal footage from their upcoming titles.
Kingdom Hearts has always been a fan favorite for its story, gameplay and connections to the Disney universe of characters. This year, at D23, fans were able to see one of the new worlds that will be showcased in the upcoming and highly anticipated Kingdom Hearts III.
In the trailer, you get to see some of the impressive combat that is coming in the next game before you are transported to Andy's bedroom from Toy Story. After discovering that Sora, Donald and Goofy are now toys as well, the combat begins. After dispatching the heartless in the room, Woody, Buzz Lightyear and some of the other toys arrive to offer to help you find their friends who disappeared.
The combat system and graphics look amazing, especially in how they show Sora using the Keyblade to make new weapons. Plus, Mech-Suits!!
Kingdom Hearts III is coming in 2018.
Follow me on Twitter @superpoweredfan.