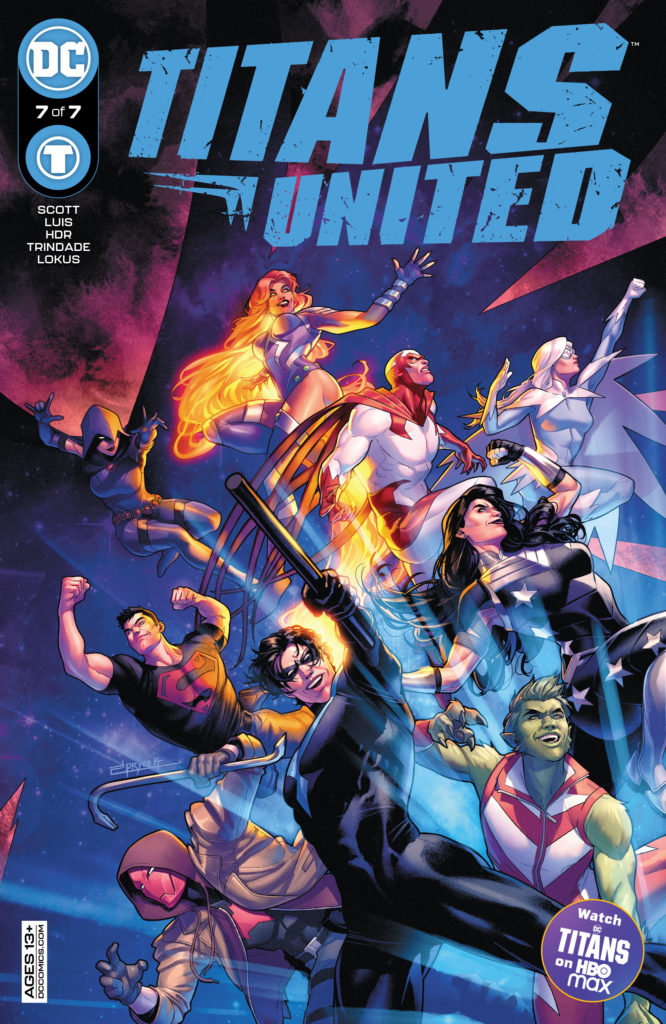 Titans United #7
DC Comics
Written by Cavan Scott
Art by Jose Luis and Daniel HDR
Inks by Jonas Trindade and Daniel HDR
Colors by Rex Lokus
Letters by Carlos M Mangual
The Rundown: The Titans team up with an enemy to take on a bigger threat.
Conner confronts Blackfire about everything she did to him including turning him against his friends. A confrontation that will be interrupted by Starfire who believes there is more to the story. Conner pulls back at the last minute allowing Blackfire to finally tell the truth about why she invaded the Earth. Unfortunately, the Citadel fleet doesn't give them a lot of time to compare notes as it activates the Cadmus sleeper agents located all over the planet.
The Titans work to find a way to stop the agents by infiltrating a secret Cadmus lab. With the Citadel fleet getting closer, Blackfire joins them in trying to stop the threat and Conner has an idea for how they can get some allies quickly. Allies that will hopefully help them end the Citadel threat once and for all.
The Story: Scott delivers some thrilling moments throughout this issue. The comradery of the team continues to be one of the things that makes this series and this issue so compelling. The story has some great action moments and twists that are thrilling to read. I love the fact that Scott is celebrating these characters and their interpersonal dynamics throughout the issue and the story is a great love letter to the legacy of the Teen Titans.
The Art: Both artists deliver fantastic visual moments on every page. The action is intense. The characters look fantastic and the styles perfectly capture the mood and tone of the story.