Titans #4
DC Comics
Written by Tom Taylor
Art by Nicola Scott
Colors by Anette Kwok
Letters by Wes Abbott
The Rundown: While the Titans continue to help around the world, forces conspire against them.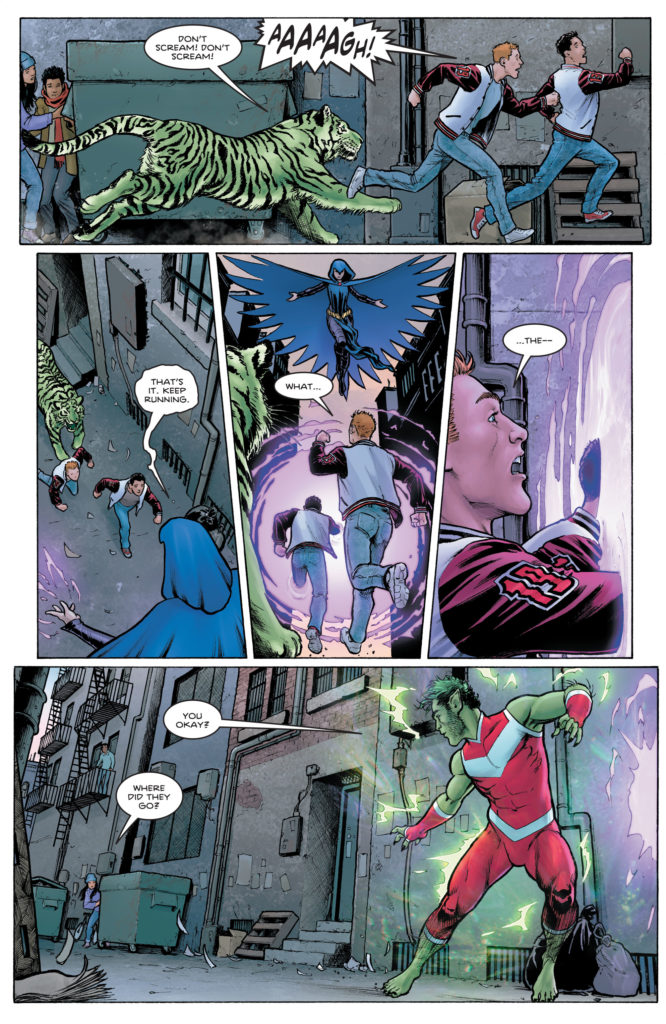 Raven decides Beast Boy needs to get his mind off his issues and takes him to the city to blow off some steam stopping crime. When the team gets a call of an issue in a foreign country, they transport there to help and get the attention of Amanda Waller who has her own plans in the works.
At the tower, Linda arrives to spend some time with Wally, but a visit from an old friend will introduce a new and mysterious foe into their midst.
The Story: Taylor continues to craft an exciting and engaging mystery in this issue. All of the character relationships have interesting emotional complications that make you care about them more. The conspiracies against the team continue to grow and evolve and I love how the action and tension continue to rise to a gruesome and compelling climax.
The Art: Scott delivers some great imagery throughout the issue. The art is beautifully detailed and has some thrilling moments of action.