Superman #7
DC Comics
Written by Joshua Williamson
Art by Gleb Melnikov, Dan Jurgens, Norm Rapmund and Edwin Galmon
Colors by Alejandro Sanchez and Edwin Galmon
Letters by Ariana Maher
The Rundown: Perry's announcement is interrupted by an unexpected return.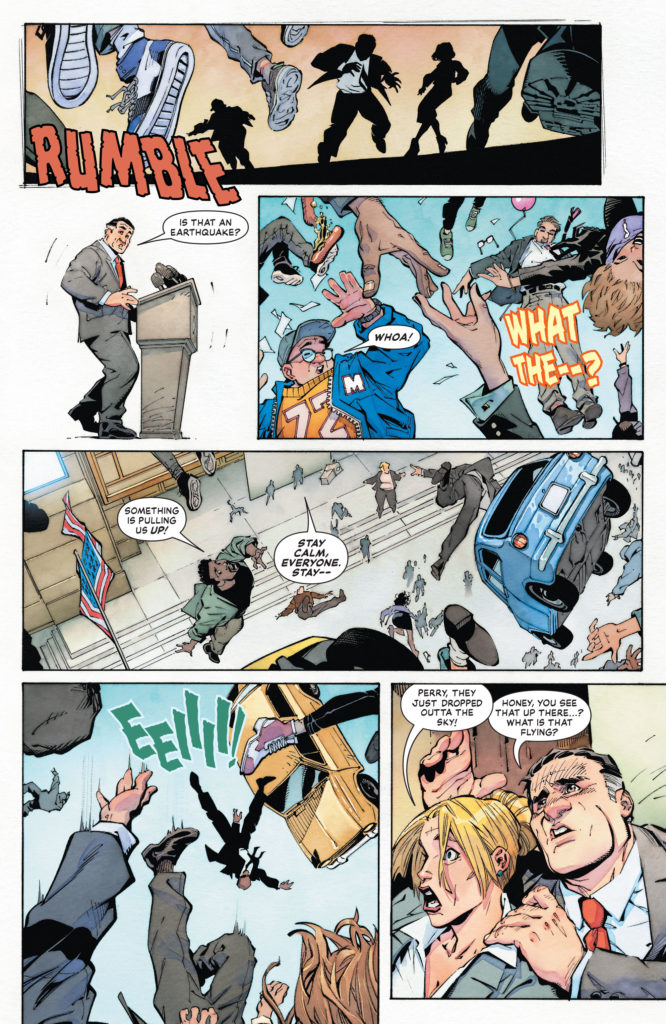 Perry White has decided to make an announcement to the citizens of Metropolis. Unfortunately, Stryker decides to crash the party and the Superman family finds it difficult to bring him down. At the same time, Superman fights to escape the prison Stryker was held in.
As Kara and the others fight back against Stryker, Lois pays a visit to Lex and learns some interesting truth about the man before he gets some uninvited guests. Another Superman foe also decides that it is now time for him to return to Earth.
The Story: Williamson continues to craft an entertaining and thrilling story in this issue. I loved the tease of a connection between Stryker and Perry. I love the look at Superman from the point of view of those he has connected with. The Lex Luthor drama is getting more interesting and the secrets being teased in Metropolis make me excited to continue reading.
The Art: All of the artists bring awesome details and imagery throughout the issue. The visual style is great and I love the look of the characters a lot.