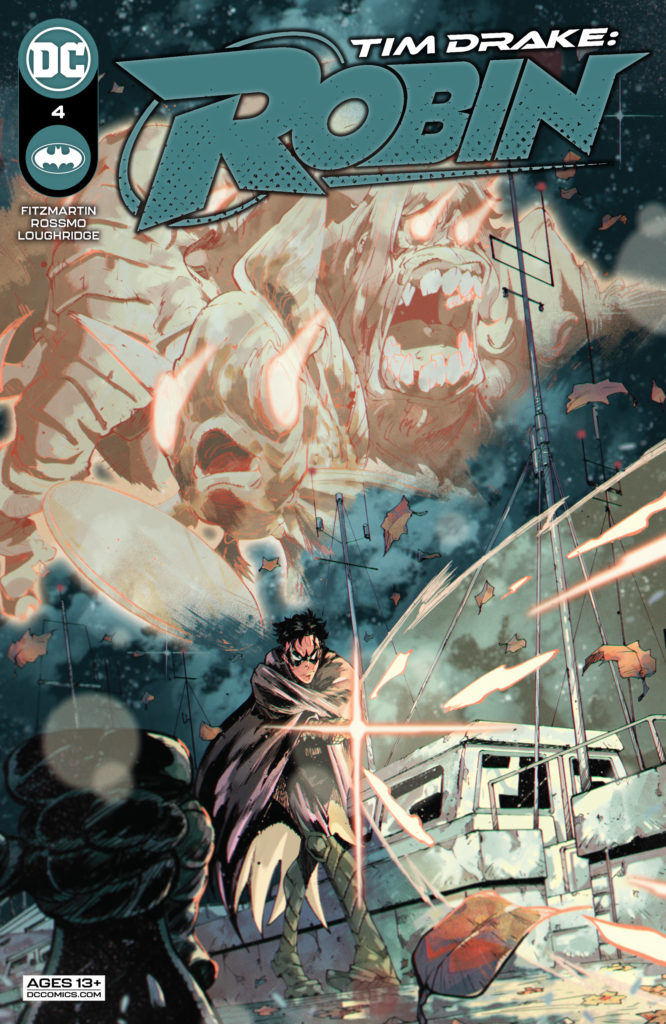 Tim Drake: Robin #4
DC Comics
Written by Meghan Fitzmartin
Art by Riley Rossmo
Colors by Lee Loughridge
Letters by Tom Napolitano

The Rundown: Robin reaches out to his family for aide as his search for a killer continues. The life of Tim's loved one is put at risk.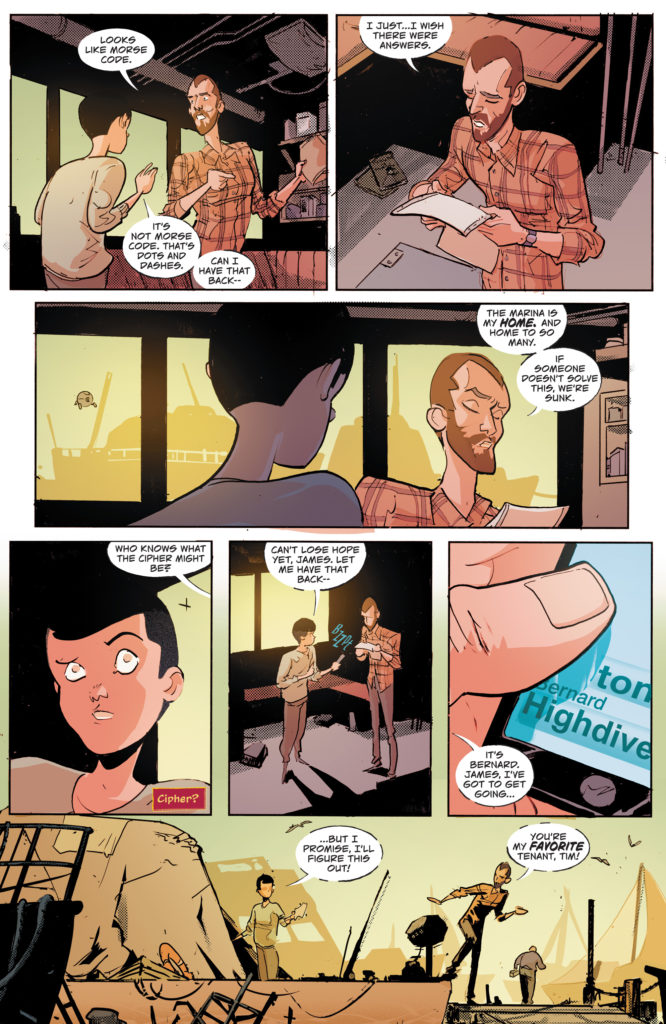 Tim's encounter with a nosy neighbor leads him to uncover a pivotal clue in his investigation. While he mulls over the information, he is met by Bernard. The two then have a discussion with community members before and later settle down for a meal. Later Robin meets the Batgirls and the trio go out in search of a killer. Soon they arrive at a crime scene and find themselves in immediate danger. Afterwards, Robin receives a disturbing phone call. Finally, a deadly enemy is revealed.

The Story: Fitzmartin creates a compelling story revolving around old-school detective mysteries and community. Although a murderer is on the loose and wreaking havoc, the heart of this story is the community that is built on the Marina. While I love a good mystery, and the reference to crime drama is definitely fun, I am most intrigued by the gentrification and politics that are taking place in Tim's neighborhood and how those things are potentially fueling his current woes. It makes me wonder if the killer's objective will be tied into the overall changes in the area, or if their crimes are merely being used by those in positions of power to heighten fear in the Marina's residence with the objective of emptying the homes there.

The Art: This good-looking issue uses a modern comic book styling. This issue is light on action and puts emphasis on character interaction and world building. The artwork's use of detail, especially in terms of expression and form, helps to create an emotional connection to the narrative and allows the reader a good insight into the feelings of the characters.