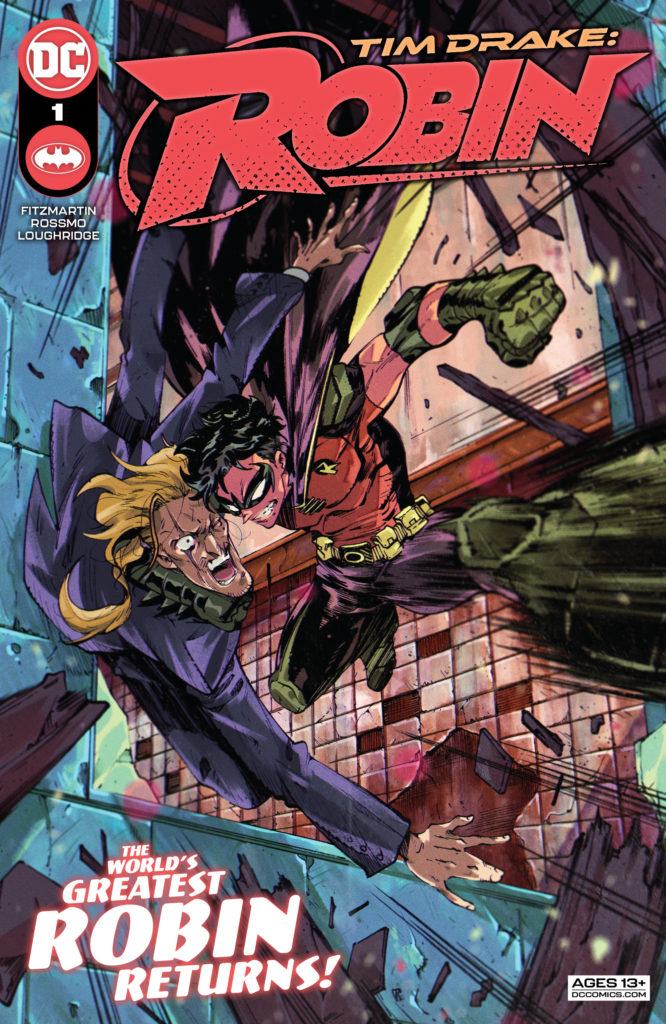 Tim Drake: Robin #1
DC Comics
Written by Meghan Fitzmartin
Art by Riley Rossmo
Colors by Lee Loughridge
Letters by Tom Napolitano

The Rundown: Tim Drake meets friends at his new home. Later, Robin and his allies encounter a surprising foe.
Tim reflects on his life and the incidents that led him to his current circumstances. Afterwards he receives a visit from Bernard and proceeds to show him around the Marina. Later on, Darcy drops by Tim's home and the two reconnect. Then, a violent crime forces the duo to investigate. Soon they are assisted by Detective Williams and the group confront a surprising enemy. Finally, sometime later, Tim receives a foreboding package.

The Story: The introductory chapter of this new series did a good job introducing the reader to Tim Drake's new life and setting up the world that now surrounds him. I like that this plotline appears to center around a detective narrative, and I am interested to see how Tim will thrive in that type of hero work. I am also interested in the relationship building that will happen with both Bernard and Darcy. Overall, I found this work promising and I look forward to the next issue.

The Art: The illustration is done in a modern and youthful styling. There is an air of whimsy in the general tone that is made either lighthearted or serious depending on the colorwork, which changes based on situation. I found the attention to detail enthralling and connective.