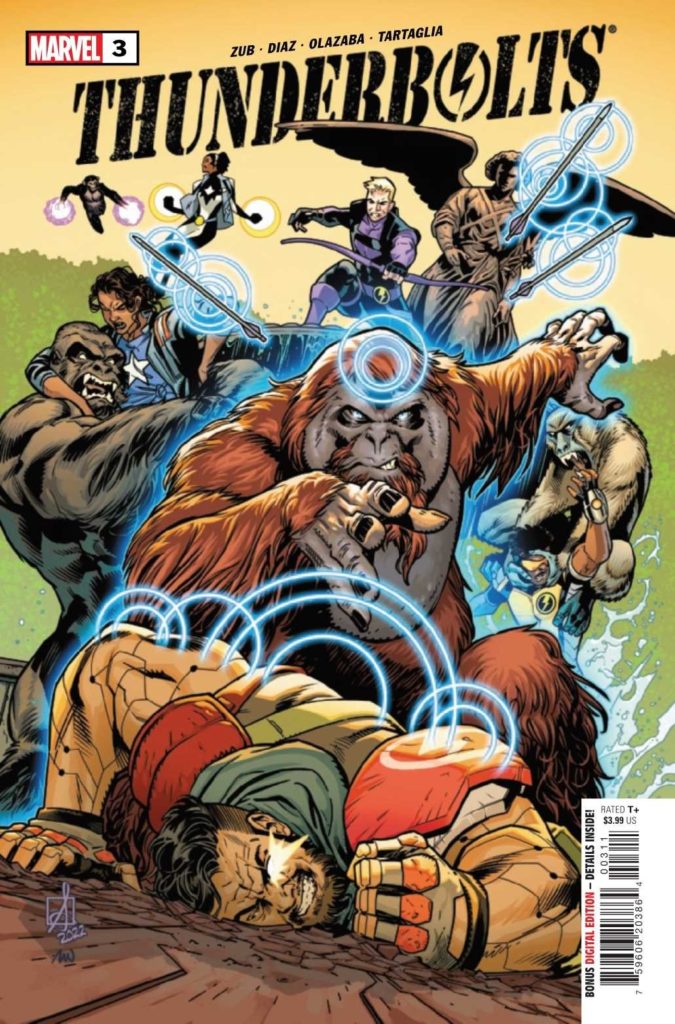 Thunderbolts #3
Marvel Comics
Written by Jim Zub
Art by Netho Diaz
Inks by Victor Olazaba
Colors by Java Tartaglia
Letters by Ariana Maher and Cory Petit
The Rundown: Clint and his team go on another mission, but they still might not be ready.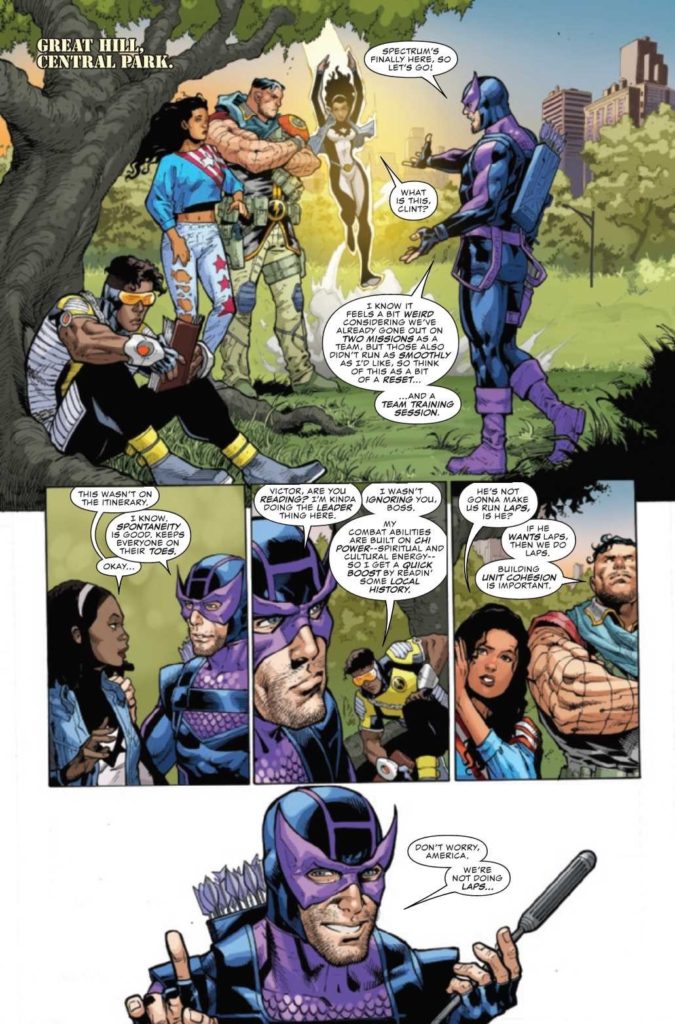 Monica gets a call that she's needed with the rest of the Thunderbolts and races to New York only to find that Clint has called them in for a training exercise. An exercise that allows Clint to show off to the group before they get a real call to Central Park.
America transports them all to the location of a siege by a group of super powered apes who are ready to kill. Apes who test the cohesion of this team in ways that will bring up some harsh truths that its new leader will have to face.
The Story: A fun, frenetic and fast paced story that offers a great balance between the light, comedic tone of the team itself and the deeper drama happening within it. I like the deeper mysteries in the book a little more than the lighthearted elements because they can be more distracting than is necessary, but the format and premise are solid enough to keep me engaged and interested.
The Art: Diaz delivers some great art in the issue. The visuals are beautifully detailed, filled with energy and fun.