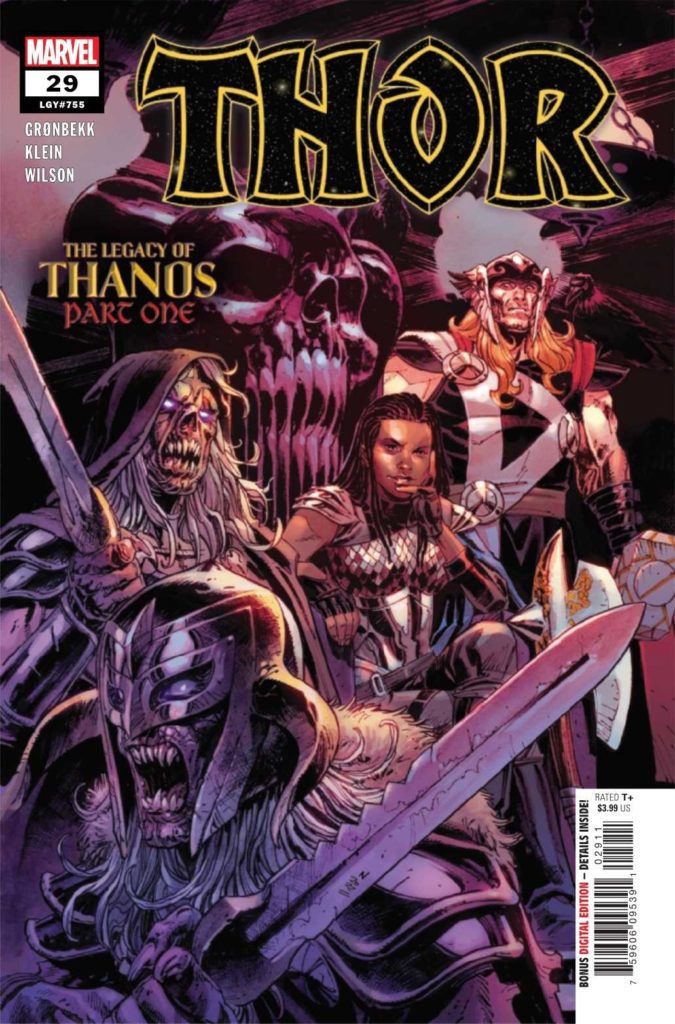 Thor #29
Marvel Comics
Written by Torunn Gronbekk
Art by Nic Klein
Colors by Matt Wilson
Letters by Joe Sabino
The Rundown: A kidnapping will send Thor on a dangerous mission to a lost realm.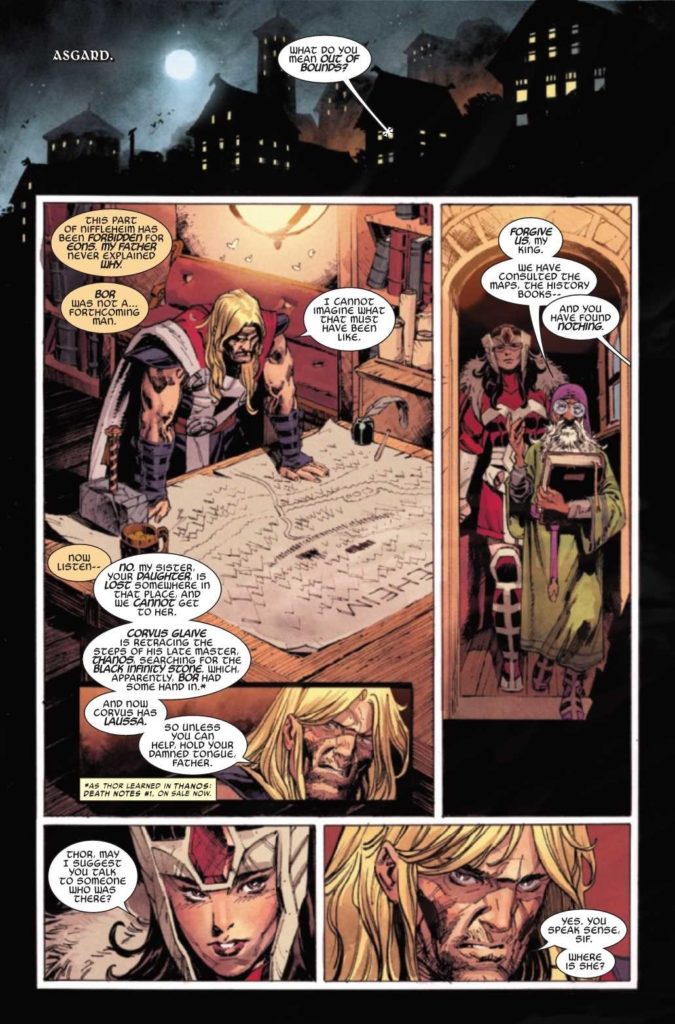 On a quiet night Laussa, daughter of Odin and sister to Thor is confronted by Corvus Glaive who takes the child with him on a journey to Niffleheim where the pair finally disappear. Thor is desperate to find his sister and even Sif is unable to determine where they could be. The only clue they have is to a missing place on an ancient map and the only one who has been there before is an ally of the god of thunder.
Thor seeks out Runa and tells her what happened. The leader of the Disir quickly suits up to accompany her king to the location where they descend into a forgotten realm filled with dangerous shadows and the frozen dead. A realm where the pair will confront a familiar face while Corvus prepares to use Laussa for a dark purpose.
The Story: A thrilling, intense mystery that caught my attention from the first and kept it throughout as Gronbekk reveals more interesting and engaging twists throughout. There is great tension throughout the story and I love the parallel stories with Thor and Runa. The trek through the hidden world is compelling and I love all of the dangers the characters face within it. I look forward to seeing where this story goes next.
The Art: Klein continues to deliver some beautifully detailed and engaging art in this issue. The art style is perfect for these characters and I love the immersive nature of the panels.