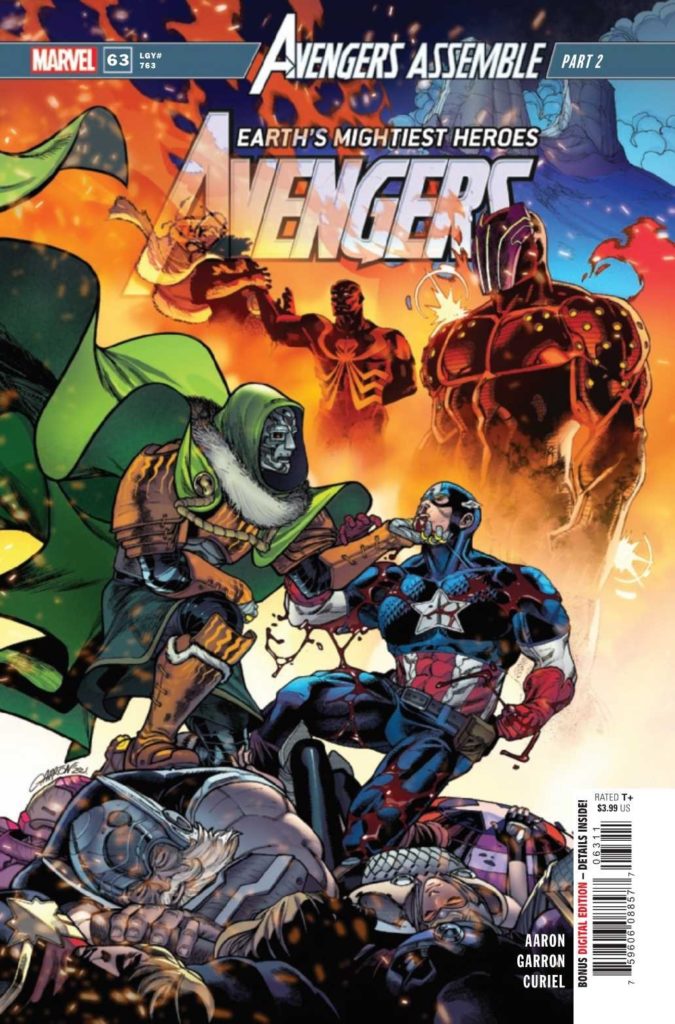 Avengers #63
Marvel Comics
Written by Jason Aaron
Art by Javier Garron
Colors by David Curiel
Letters by Cory Petit
The Rundown: The Avengers take on the Multiversal Masters of Evil for the fate of the Earth.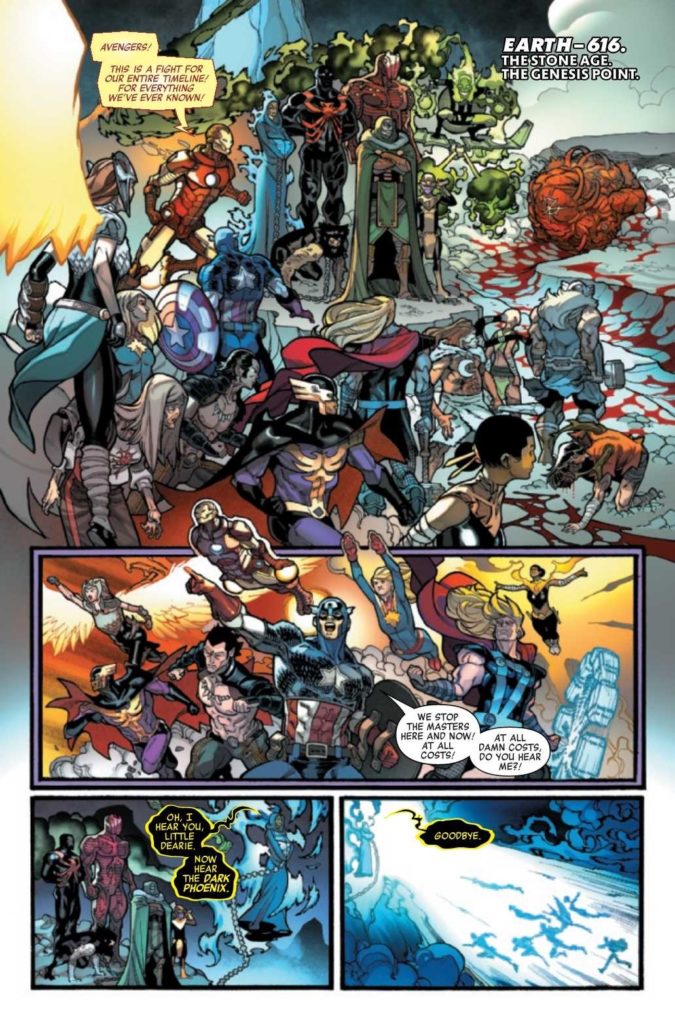 Doom and his forces have traveled to the past and are confronted by the era's Avengers and the ones from the present. The battle takes some hard turns in the beginning, but the Ghost Rider of that era has a few tricks up his sleeve. Tricks he will have to employ when Doom unleashes a devastating attack that threatens all of humanity.
At the same time, something is coming. Something from beyond the stars. Something that sees the battle raging for the future of humanity and decides to act for the sake of one of the combatants and their personal connection to him.
The Story: Aaron delivers a fantastic story filled with great action and adventure throughout. I love the surprises throughout the issue and was impressed with not only how the story progresses, but the twists and turns it takes throughout. There is a lot of tension in the story and I cannot wait to see what happens when the surprise is revealed when it comes to Earth.
The Art: Garron delivers some stunning visuals throughout the issue. The story is action packed and Garron manages to bring all the emotion and tension to the reader visually with great art.