The Witcher: Wild Animals #1
Dark Horse Comics
Written by Bartosz Sztybor
Art by Nataliia Rerekina
Colors by Patricio Delpeche
Letters by Hassan Otsmane-Elhaou
The Rundown: Geralt finds himself in the middle of two warring factions.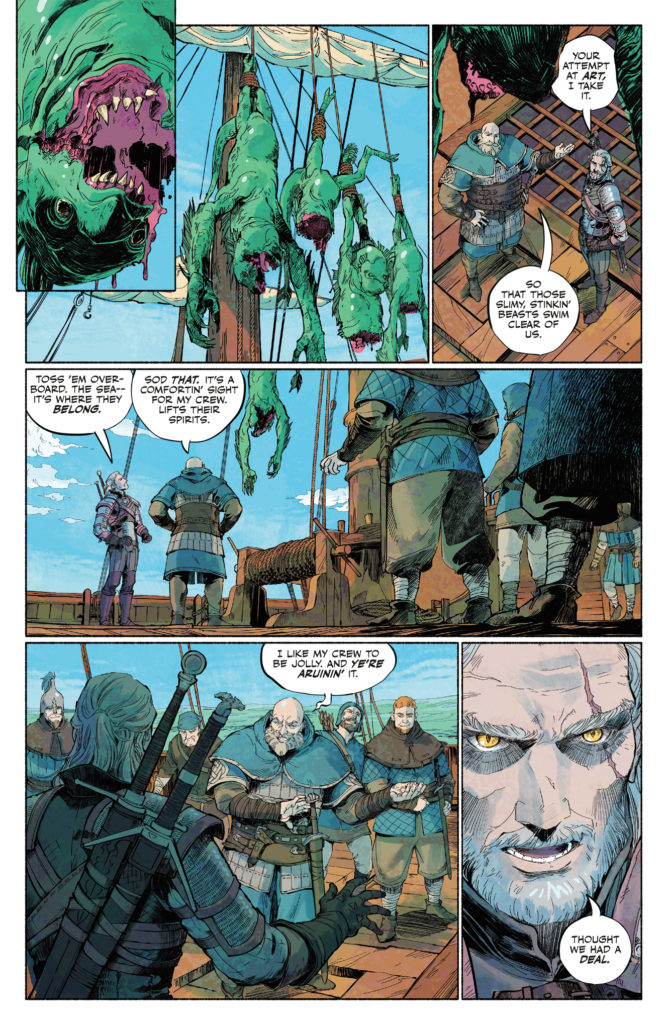 Geralt has been brought aboard a ship to protect its crew from sea creatures. When they turn on him, he finds himself injured and washed up on a island where he is taken in by people who want to use him to hunt their enemies.
As he continues to recuperate, he is confronted by those he is meant to hunt because they need him to discover who has been killing the creatures living on the island.
The Story: A thrilling adventure from Sztybor. The story has some great action throughout and an interesting premise that puts Geralt on the defensive from multiple sides. The plot is immediately engaging and draws in the reader with its immediacy and twists. I really enjoyed the progression of this story and how it sets up some interesting conflicts to come.
The Art: Rerekina delivers some beautifully detailed art. I love the character designs and the environments are visually stunning.