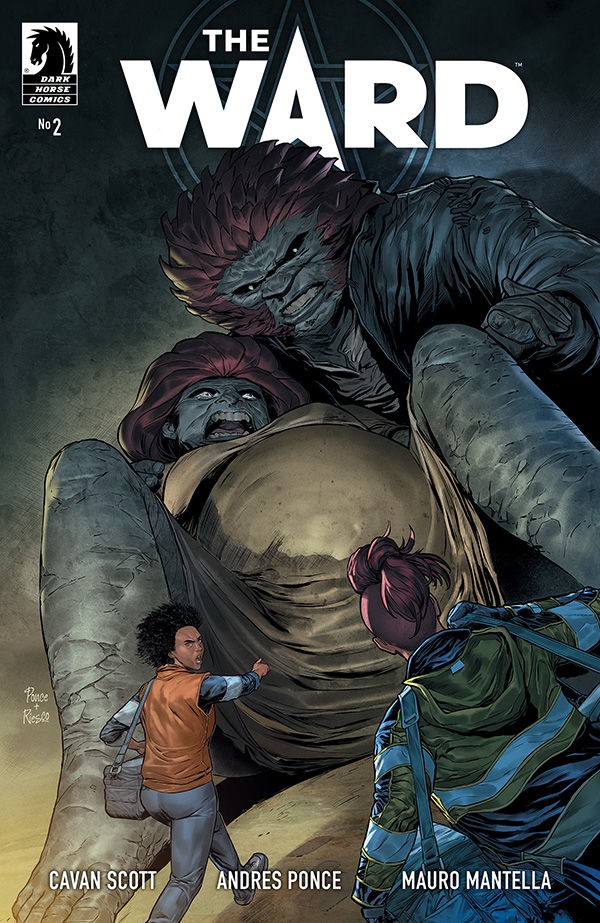 The Ward #2
Dark Horse Comics
Written by Cavan Scott
Art by Andres Ponce
Colors by Andres Ponce
Letters by Mauro Mantella
The Rundown: Nat has a difficult case involving a pregnant giant while Luis deals with the reality of a mistake.
Nat's personal and professional lives continue to clash as she keeps the secret of her return to the Ward from the people closest to her. She finds herself telling another lie as she attempts to deliver a giants baby in the sewers beneath the city. To make matters worse, a couple of video bloggers are in the area looking for monsters and threatening to expose the hidden world Nat is trying to protect.
Back at the hospital, two traumas are brought in taxing Luis and their resources. An unfortunate mistake will lead to tragedy and when Nat finally arrives, she will witness something that will not only bring up a dark moment from her past, but also make her question what to do with the information.
The Story: Scott continues to craft an entertaining story with some interesting and engaging characters. I love the matter of fact elements of the story and how even its fantastical elements don't take away from the medical drama. It's a unique and thoroughly intriguing premise that continues to keep me interested in both the secrets the characters are keeping and the world they are living and working in.
The Art: Ponce delivers some beautifully composed and wonderfully detailed art. The character designs look fantastic and I love the atmosphere of the panels.