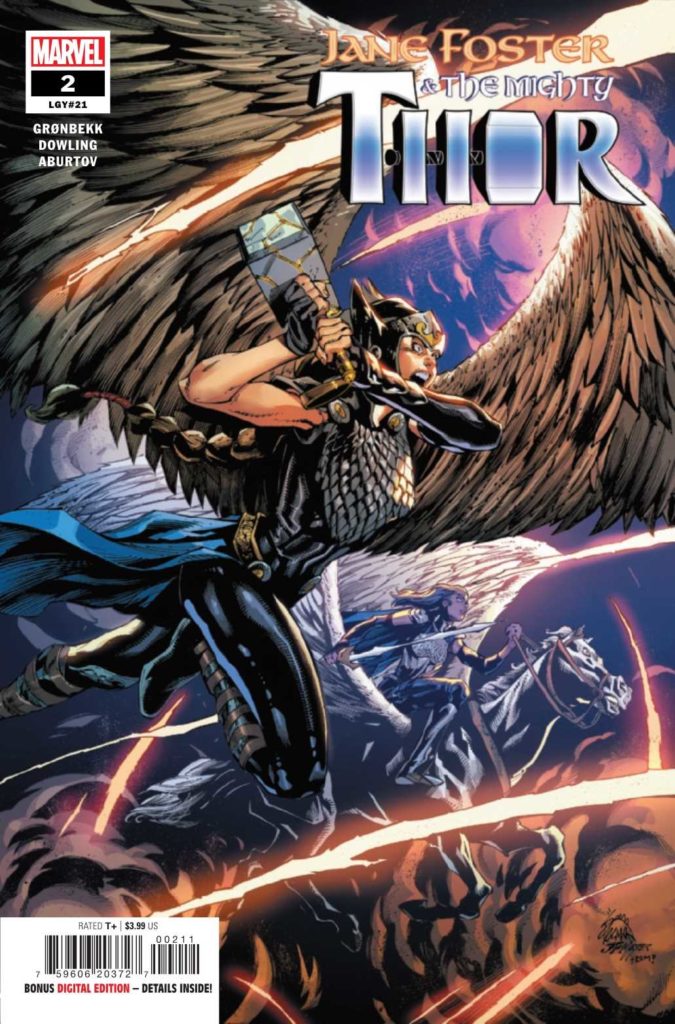 Jane Foster & The Mighty Thor #2
Marvel Comics
Written by Torunn Gronbekk
Art by Michael Dowling
Colors by Jesus Aburtov
Letters by Joe Sabino
The Rundown: Jane continues to search for Thor as war rages in Asgard.
The circumstances of Thor's disappearance are revealed as the All-Father hides from the creature stalking him and refuses to reveal where he sent Mjolnir. At the same time, Jane walks his last steps and discovers something that will send her to seek out Doctor Voodoo. After discovering more about the clue she found, Jane finds herself in an unknown world facing new and unknown dangers.
At the same time, war continues to rage on Asgard. Sif and Bill continue to fight, but Sif is being targeted. As she rallies the forces of the city, Enchantress slips through on her own mission. One that could change everything in the war and bring ruin to the realm.
The Story: Gronbekk delivers some great action and adventure throughout the issue. What truly engaged me as a reader was the mystery. I like the unknown antagonist elements of the plot and how the story is fleshing them out. I also really enjoy how Jane is navigating the story with agency and purpose. The Asgard war elements are really good and I love the sense of impending doom that permeates those moments. There is some great tension throughout this issue.
The Art: Dowling delivers some impressive visuals throughout. The action is big, bold and thrilling and the tone of the art perfectly captures the dark, mysterious tone of the story.