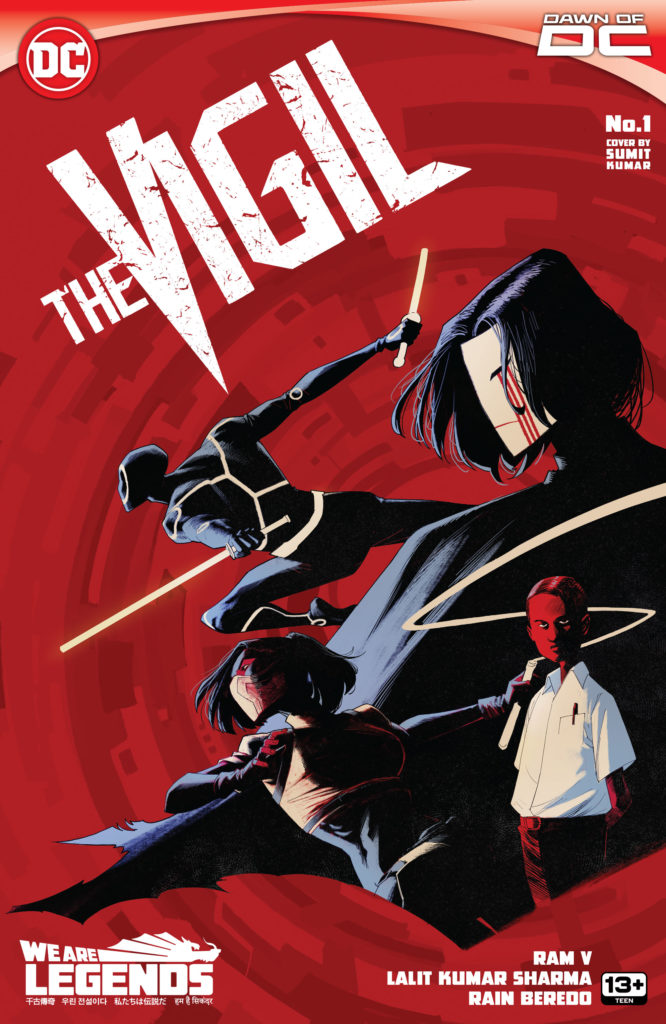 The Vigil #1
DC Comics
Written by Ram V
Art by Lalit Kumar Sharma
Colors by Rain Beredo
Letters by Dave Sharpe
The Rundown: A professional spy will find herself becoming liaison to an unusual new team.
Nia Saha has a new assignment. The spy has been tasked with overseeing a scientist and his elite team. A team that has taken on a dangerous mission aboard a cargo ship filled with hostages. What no one knows is that this team has special skills that even the government isn't aware of.
Special skills and a mission that is even more clandestine. A mission that will get the attention of some dangerous parties.
The Story: Ram V crafts a thrilling and entertaining spy story in this first issue. The story hits all the marks both in introducing the characters and their motivations, but also showcasing the threats they will face going forward. There is some great action in the issue and it has the feel of a great spy movie. I enjoyed the characters a lot and look forward to seeing what they do next.
The Art: Lalit Kumar Sharma delivers some beautifully detailed and visually thrilling art throughout the issue. Both the action scenes and the environments draw you in with their imagery.