Superman #4
DC Comics
Written by Joshua Williamson
Art by Jamal Campbell and Nick Dragotta
Colors by Jamal Campbell and Frank Martin
Letters by Ariana Maher
The Rundown: Another old foe of Superman's gets a dangerous upgrade.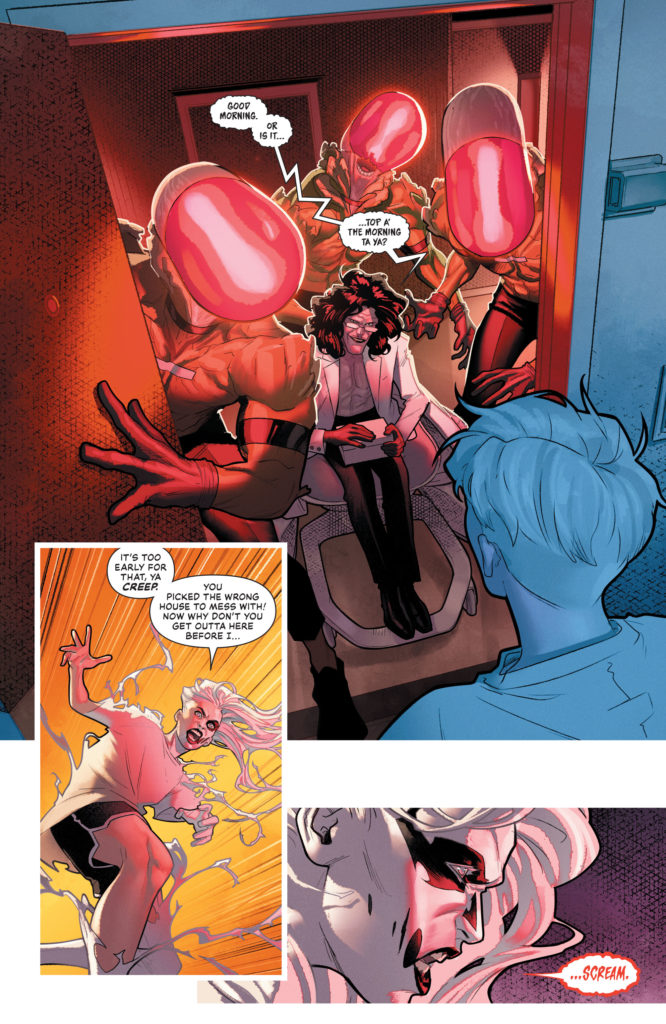 An unexpected visit will send a reformed villain down a new and dangerous path while Superman questions Lex about their partnership and wants to know the truth about the villains he will be facing sooner rather than later.
After learning some unexpected history from Lex Luthor, Superman finds himself discovering part of Metropolis no one ever sees and is attacked by an old foe with an interesting connection to none other than Jimmy Olson.
The Story: Fun, thrilling and filled with great twists, Williamson continues to craft a new and interesting story for Superman and I really enjoyed how it not only connects to Lex, but the revelations it forces from him. I was genuinely intrigued by the back story and how it makes sense for the character in a weird way. Not only is the new revelations about Lex engaging, but the twist with Jimmy towards the end sold me on coming back to read the next issue.
The Art: Campbell and Dragotta deliver some beautifully detailed and lively art filled with great energy. The visual styles complement each other wonderfully and enhance the story even more.