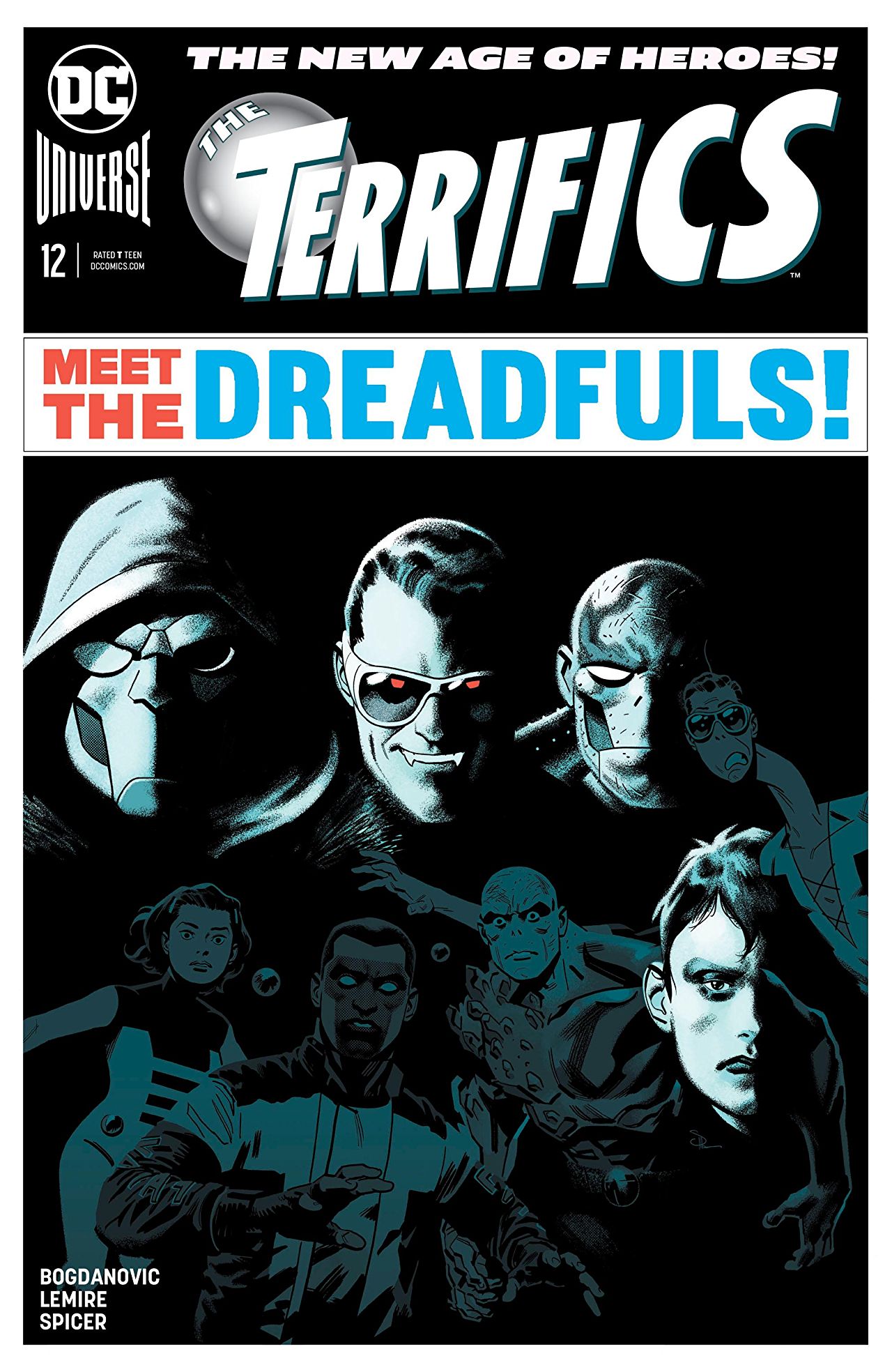 The Terrifics #12
DC Comics
Written by Jeff Lemire
Art by Viktor Bogdanovic
Inks by Bogdanovic and Jonathan Glapion
Colors by Michael Spicer
Letters by Tom Napolitano
Mr. Terrific finds himself in the hands of Java and his new team, The Dreadfuls. Made up of dark versions of the Terrifics team, the Java has recruited them to torture Terrific with something that Java knows will hurt him the most. They are going to kill the Terrific of Earth 23, who just happens to be that planet's version of his former wife Paula.
With the dark multiverse energy not binding them to each other, the rest of the Terrifics try to navigate their former lives and are finding things difficult. Plastic Man and his son have a moment where he tries to bond with him over a game of basketball with an unusual conciliation prize. Phantom Girl clashes with her mother over her future and a possbile arranged marriage and Rex feels the weight of having to choose between his new life and his responsibility.
When Phantom Girl discovers that Holt is in trouble, she has to rally the team to rescue their former leader.
Jeff Lemire's ragtag team of heroes continues to impress overall with compelling personal stories that show the sacrifices necessary to be the heroes that they need to be. The running theme throughout the series of the individuals never feeling like they needed to be a team comes into focus as each member questions whether they can do what they need to alone. It also helps that the plot is going to force them to make that decision sooner rather than later.
Lemire does great work with one of the more interesting side stories in this series; Plastic Man and son. Their tension is well-defined and Eel's attempts to reconcile are heartfelt and genuine. It's a testament to good writing that the reader can feel empathy for the character as well as the emotions Luke is feeling both when he's angry and when he begins to soften. Rex's journey is an interesting one and brings into focus all the things that have been a part of Metamorpho's psychological journey.
Viktor Bogdanovic's art is great. I really loved the Plastic Man moments the best because they involved so much detail visually.