The Sandman
Netflix
Season 1 Episode 2
Imperfect Hosts
Morpheus begins his quest to find his tools of power – his sand, ruby and helm – by paying a visit to a pair of notoriously dysfunctional brothers.
The episode opens with a beautiful shot of the vastness of the devastation that the Dreaming has suffered in Morpheus' absence. Sturridge does a wonderful job of showing the pain of the character in the wake of what he lost and his guilt at being responsible. His interactions with Lucienne are great and you get the sense of loss that both characters are feeling.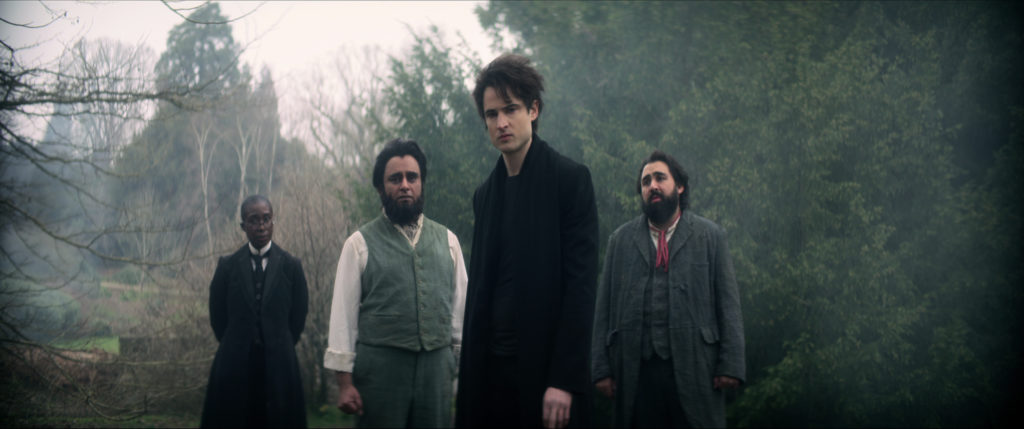 Morpheus comes to the realization that he cannot restore his realm without his missing tools. Tools that were taken by Ether Cripps and have been used to keep her both young, powerful and rich. Things that attract the Corinthian to her door. Joely Richardson does a great job as Ethel. She exudes a cold, calculating confidence and her back and forth moments with Corinthian are a highlight of the episode. I like that the Corinthian has such an active role in trying to stop Morpheus. It gives his character more presence and purpose.
In order to get information about his missing items, Morpheus will have to call on the Fates for answers, but their help comes at a cost. A cost that will require Morpheus to visit two of his subjects Cain (Sanjeev Bhaskar) and Abel (Asim Chaudry) and their gargoyle Gregory. Morpheus must make a hard decision to get the power he needs to offer the Fates what they require and we get to see the true dynamic between Cain and Abel.
The second episode has a lot of exposition within it because it feels like (and plays like) the beginning of a quest. It's effective in laying out the stakes as well as the peril Morpheus will face to retrieve his power as well as the forces allied against him in the form of Ethel and the Corinthian. It's wonderfully paced and the tension made me excited for what's to come. I also really enjoyed the expansion of the world and how much more of the Dreaming I was able to experience.