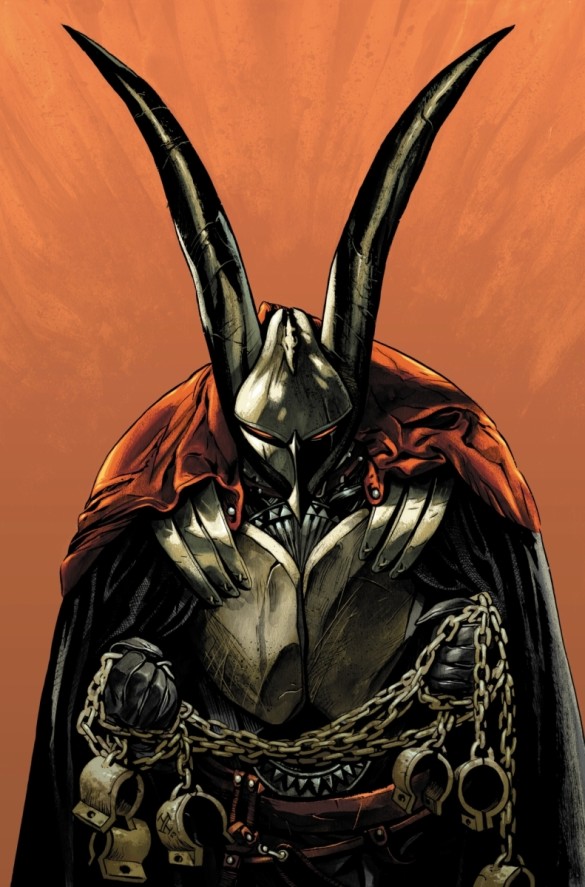 The Sacrificers #2
Image Comics
Written by Rick Remender
Art by Max Fiumara
Colors by Dave McCaig
Letters by Rus Wooton
The Rundown: The sacrifices continue their journey as their next stop includes a true believer.
The sacrifices continue their long trek through the land chained together when they are brough to a town that begins to celebrate their presence. A celebration that includes the introduction of the next sacrifice. One who believes that she is destined for a divine purpose as she gratefully takes her place in chains.
As the journey continues to be more difficult, the believers' attitude rubs the other sacrifices the wrong way as they learn more about each other and when they reach their destination, they find something they never would have expected.
The Story: Remender continues to craft a solid, thrilling story filled with interesting characters and surprises. There is a great level of suspense and tension throughout this issue as the characters react to the unknown elements of their situation. Not knowing where they are going or why causes the group to act in ways that heighten the drama and adding in the element of a true believer increases the drama and tension. I continue to be engaged and immersed in this world and look forward to seeing what happens next.
The Art: Fiumara delivers beautifully detailed and breathtaking imagery throughout the issue. The visuals capture the eye and the imagination and I find myself looking through panels and pages to immerse myself in the tone and emotion of the story.