Doctor Strange #7
Marvel Comics
Written by Jed MacKay
Art by Pasqual Ferry
Colors by Heather Moore
Letters by Cory Petit
The Rundown: Strange confronts his villainous double and discovers his own dark side.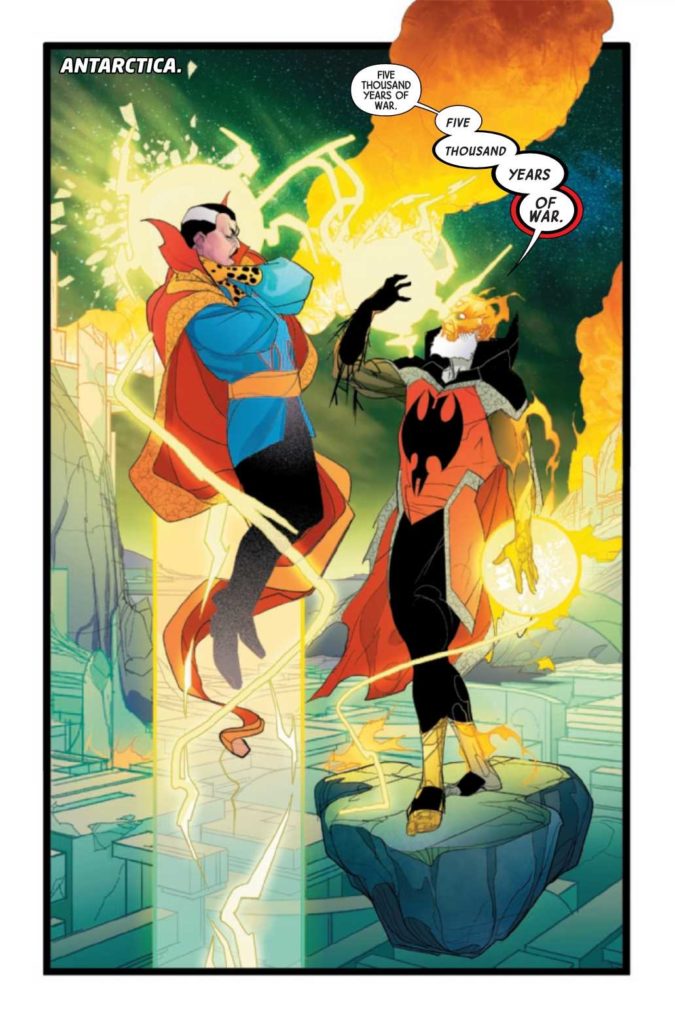 Stephen Strange finds himself in the grip of the villainous General Strange who tells him how he returned in the wake of Stephen's death. To make matters worse, he explains the dark things he's done to get the power he is now using and how those acts are connected to the things Strange has been investigating.
After making an offer to Clea, General Strange leaves and Stephen is forced to make plans to stop himself. A being with his intellect and five thousand years more experience. Things get more intense when Stephen is confronted by those that are responsible for his death looking for his help.
The Story: MacKay crafts a dark and thrilling story for Strange in this issue. I like seeing Stephen face a darker version of himself and how that darkness can seep out of him as he finds himself dealing with beings who already succeeded in killing him once and now need his help. I love the budding conflict within Clea as well as she is tempted to be the warlord she always thought she should be. I look forward to seeing where this story goes next.
The Art: Ferry delivers beautifully detailed and magical looking art throughout the issue. I love the character designs and the visual representation of magic in the issue.