The Dollhouse Family #4
DC Comics
Written by M.R. Carey
Art by Peter Gross and Vince Locke
Colors by Cris Peter
Letters by Todd Klein
The Rundown: The demon's actions have devastated Alice's family and it's not done with her or her daughter.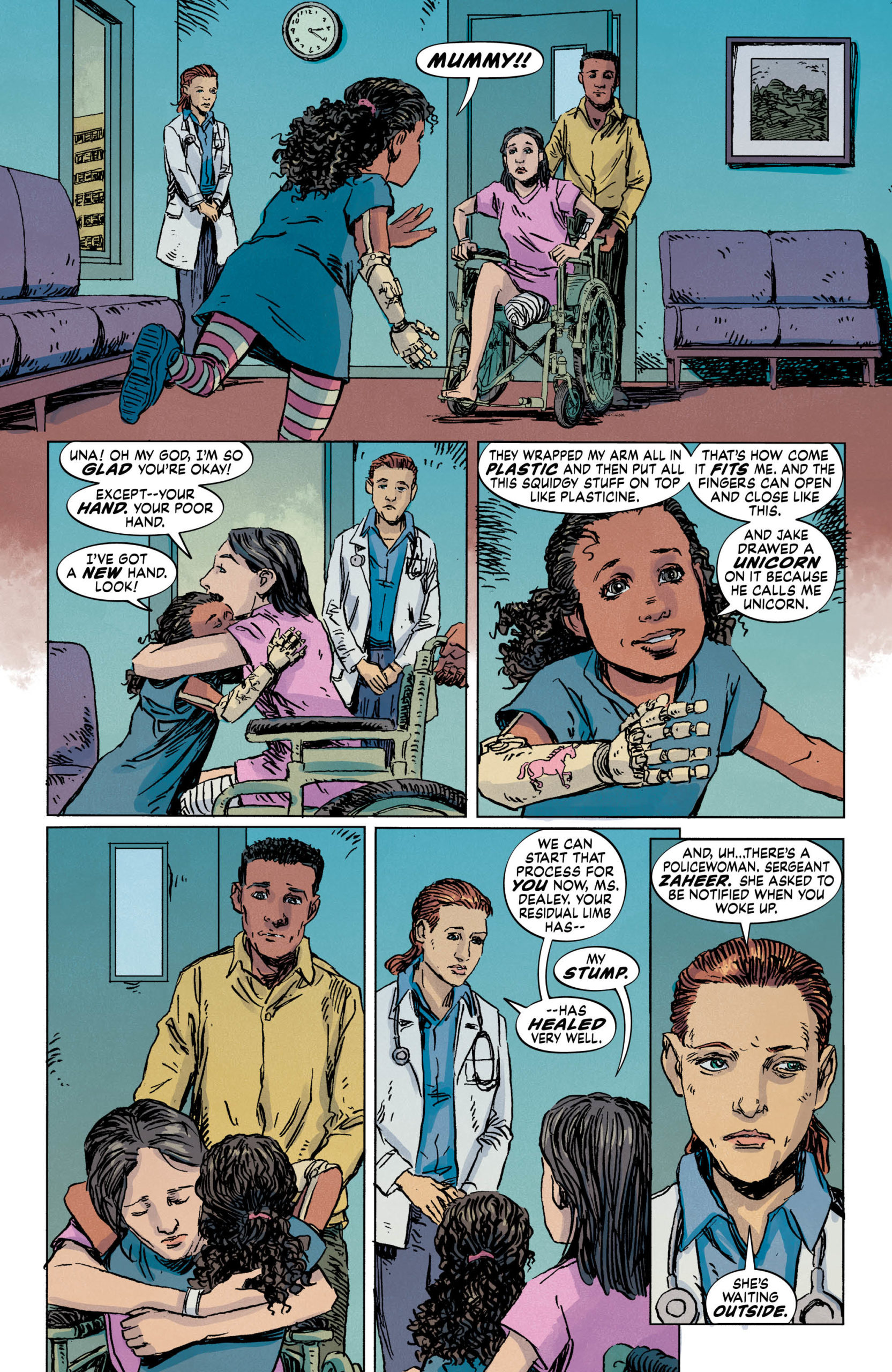 In the past, Joe prepares to confront the demon who he lay with under the mountain. Armed and determined, Joe returns to the creature, but his heroic confrontation ends in disaster. His son continues his life with the feeling that something is missing and the end of his life might not be the end he thinks.
In the present, Alice wakes up after the explosion in a hospital and missing her leg. Her daughter Una miraculously survived, but lost a hand in the process and Una's father Jake returns to try to help them recover. As they get closer and Alice begins her recovery, the Dollhouse continues to loom over her life. After entering the house to stop its hold on her daughter, she is confronted by the sins of her past and will learn the Dollhouse is not done with her or her child.
The Story: Dark and intense, M.R. Carey continues to weave a story filled with terror and suspense. The plot is engaging and the characters, especially Alice, continue to be compelling. I like the fact that the house grows and evolves in its evil and that its effects on outside events can strike so close to home for Alice and Una. The cliffhanger ending of this issue is ominous and held me in my suspense to discover what comes next.
The Art: Gross and Locke deliver some amazing visuals in this issue. The monster in the beginning is disturbing and the rest of the issue is filled with beautiful imagery and thrills as things lurk in the shadows.