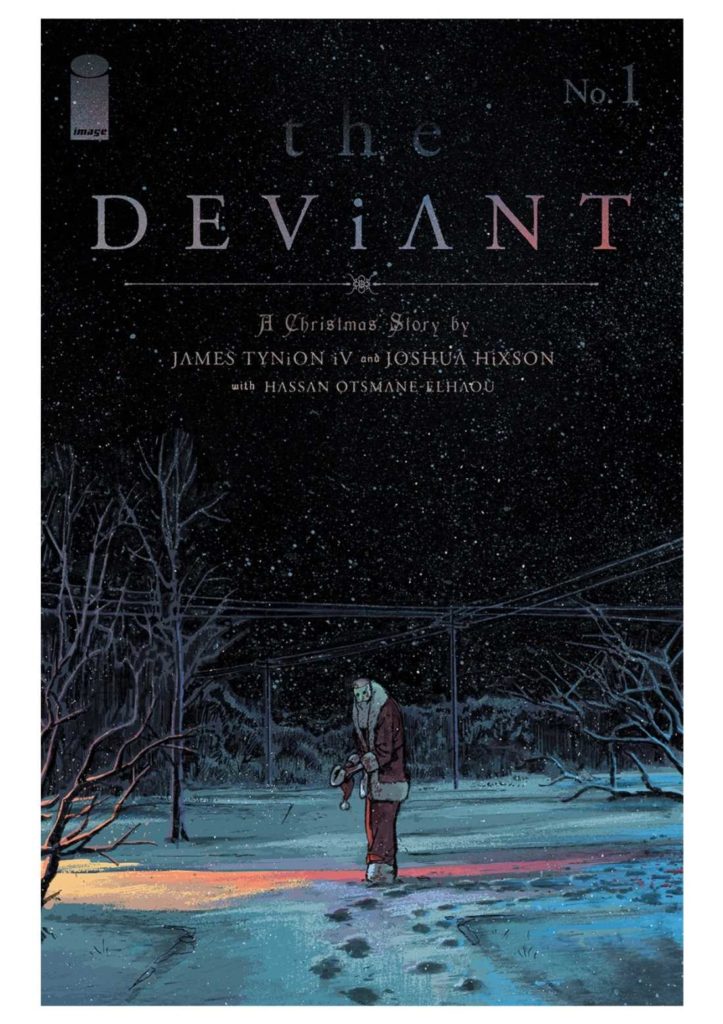 The Deviant #1
Image Comics
Written by James Tynion IV
Art by Joshua Hixson
Colors by Joshua Hixson
Letters by Hassan Otsmane-Elhaou
The Rundown: A writer visits a man convicted for a horrible crime, but the real killer might not be done yet.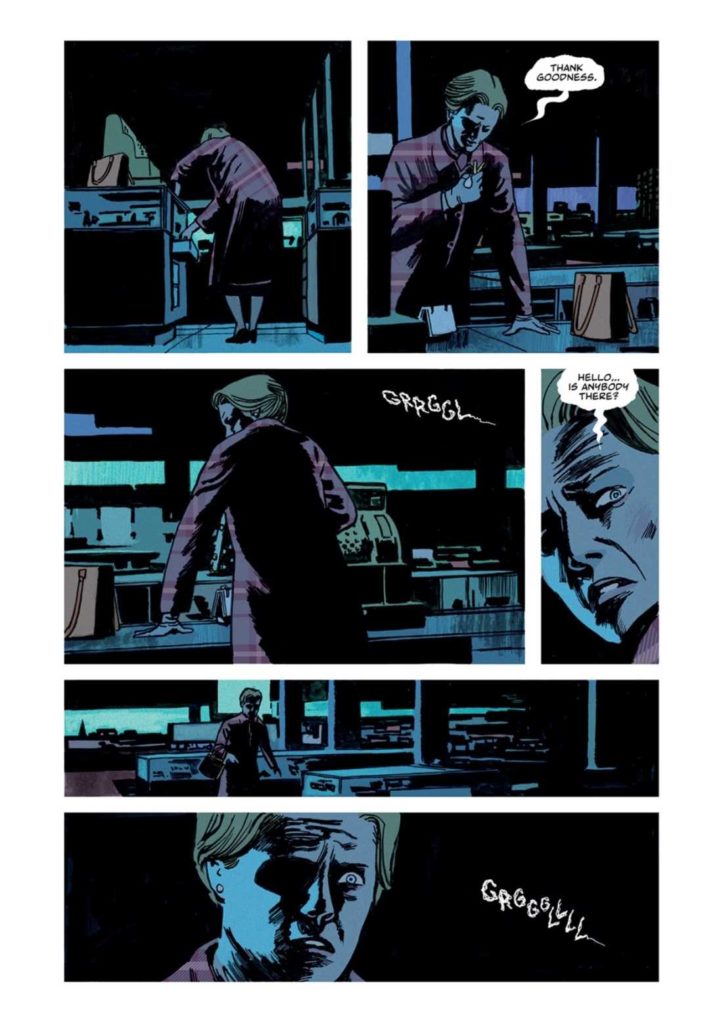 It's Christmas time in the 70's and a woman discovers the dying body of a mall Santa. Two more bodies are discovered and the police go looking for the killer. They arrest a man named Randall who receives a visitor years later.
Michael is a writer who is looking for a new story for a self-funded comic book series he plans to write. His journey leads him to interview Randall and he reveals that he lived in the area the murders took place in. With Christmas fast approaching, a mall worker will find himself face to face with the killer.
The Story: James Tynion IV crafts an interesting story in this first issue. While the premise got my attention and engaged me enough to keep reading, the amount of exposition in the story took away from the suspense. Many of the moments between Michael and Randall were things I wish were shown instead of relegated to exposition dumps in an interrogation room.
The Art: Hixson's art is brilliantly dark. The visual style is perfect for the type of story being created and the moments with the killer are brutally beautiful.