A Haunted Girl #2
Image Comics
Written by Ethan Sacks and Naomi Sacks
Art by Marco Lorenzana
Colors by Andres Mossa
Letters by Jaime Martinez
The Rundown: Cleo's attempts to rejoin the world will bring her face to face with her destiny.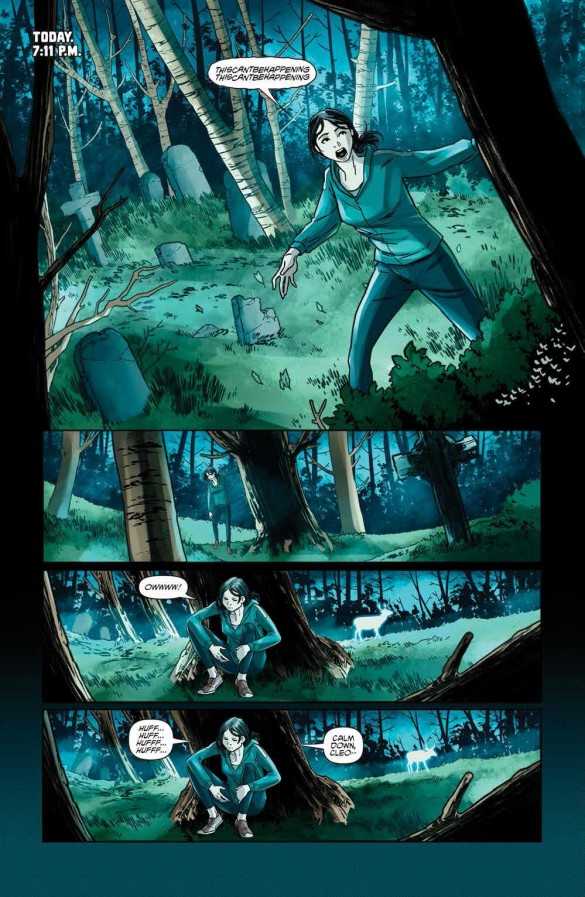 Cleo finds herself hiding in the woods with something stalking her and thinks back on the day's events. Her anxiety about returning to school continues and her dad is doing everything he can to try to get her to come out of her room. At the same time, her fears are connecting her to her grandmother across the world who is worried about what is coming for her.
As Cleo decides to finally go back to school, a strange apparition will force her to leave early and a trip to the woods will bring her face to face with spirits looking for her.
The Story: An engaging and suspenseful issue from Ethan and Naomi Sacks. The story takes some interesting twists and turns both with the interpersonal conflicts and the supernatural elements. I enjoy the mystery building in this story and look forward to seeing what happens next.
The Art: Lorenzana crafts some beautiful art in the issue. The visuals are engaging and filled with amazing detail.