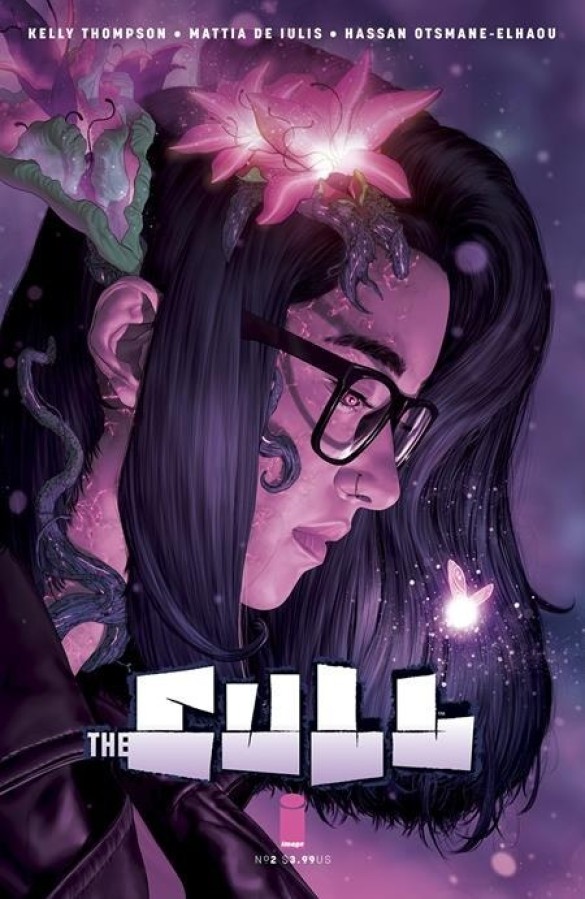 The Cull #2
Image Comics
Written by Kelly Thompson
Art by Mattia De Iulis
Colors by Mattia De Iulis
Letters by Hassan Otsmane-Elhaou
The Rundown: Cleo and her friends enter a strange new world and discover a magical and mysterious creature.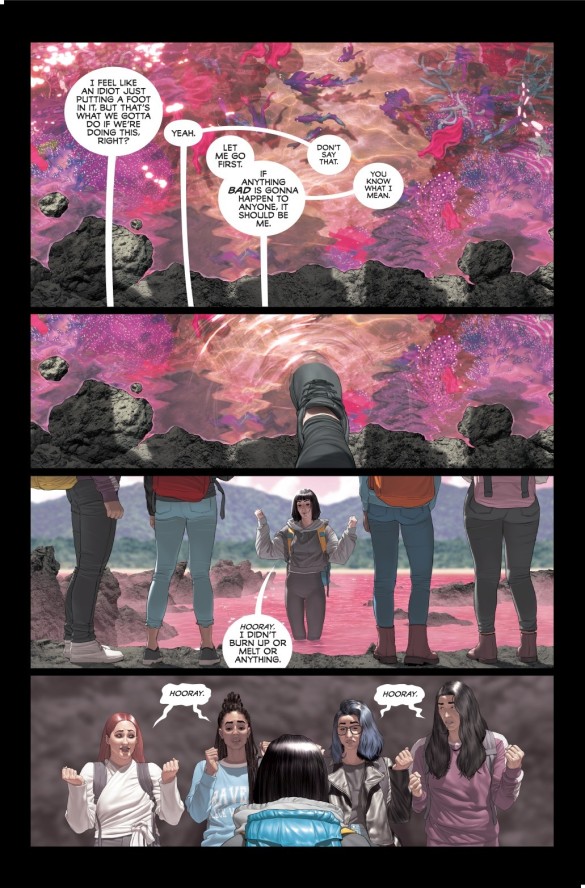 After following Cleo through a strange portal on the beach, the rest of her friends have to decide to go further into this new world and if they are willing to help Cleo find her missing brother in the process. After taking a vote, they enter the world and begin to slowly investigate their new surroundings.
After discovering a strange creature on the beach, the friends decide to follow it. After separating, they discover more about each other. As some get closer and secrets are revealed, one of them is confronted by something magical and potentially dangerous.
The Story: Thompson continues to craft an impressive and engaging mystery in this follow up issue. The world of the story continues to be intriguing and the characters compelling. I like how the story is building and expanding as well as the twists and reveals throughout, especially the final reveal and what it means for the story going forward.
The Art: De Iulis delivers some beautifully detailed art throughout the issue. I am in love with the visual style of this series and how the art is lively as well as having pages and panels that could hang on the wall.