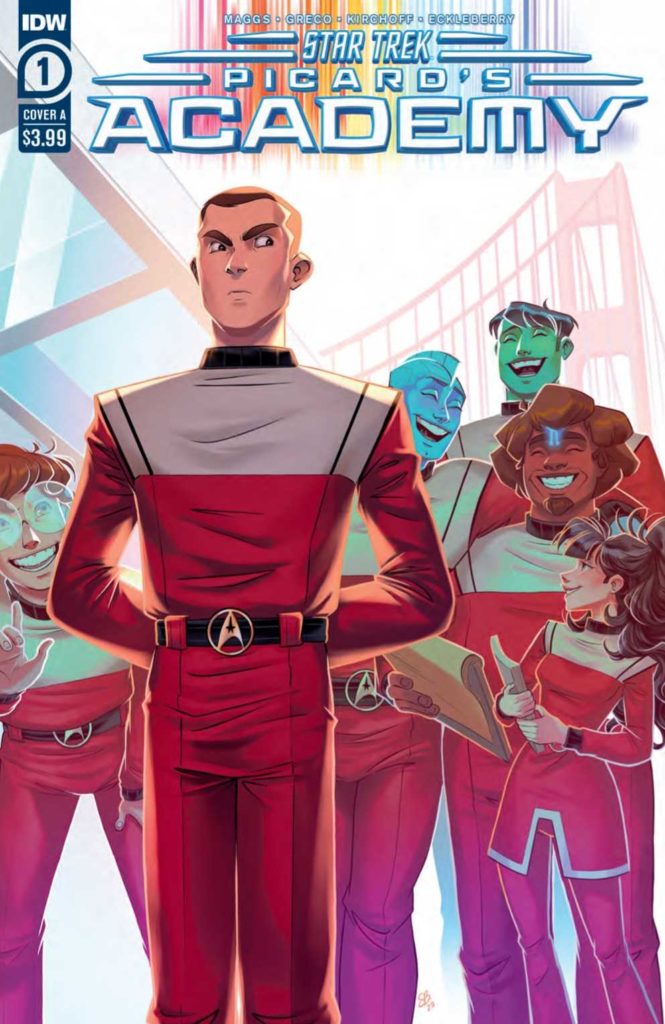 Star Trek: Picard's Academy #1
IDW Publishing
Written by Sam Maggs
Art by Ornella Greco
Colors by Charlie Kirchoff
Letters by Jeff Eckleberry
The Rundown: Second year cadet Jean-Luc Picard has a lot to learn about life.
Cadet Jean-Luc Picard is one of the smartest people at the academy. Unfortunately, his social skills leave much to be desired. His inability to connect with people causes him to lose out on opportunities that he should seize as well as engage in battles he cannot win.
Turning to Boothby, the groundskeeper and his only friend, Picard is challenged to find friends his age. When he challenges his class rival on their knowledge, their resulting fight will attract the attention of a familiar face.
The Story: An entertaining story for fans of Star Trek and the character Picard. I liked the lighter tone of the story as well as the overall personal tone of the story. The issue has some great character moments for Picard and I loved seeing his uncertainty, problems and potential areas of growth that he will struggle with. I look forward to seeing where this story goes next.
The Art: Greco delivers some great visuals that match the lighter tone of the story. The visual style works perfectly with the plot and characters.