The Avengers #3
Marvel Comics
Written by Jed MacKay
Art by C.F. Villa
Colors by Federico Blee
Letters by Cory Petit
The Rundown: The Avengers prepare to face off against the Cityslayers as they make their first move on Earth.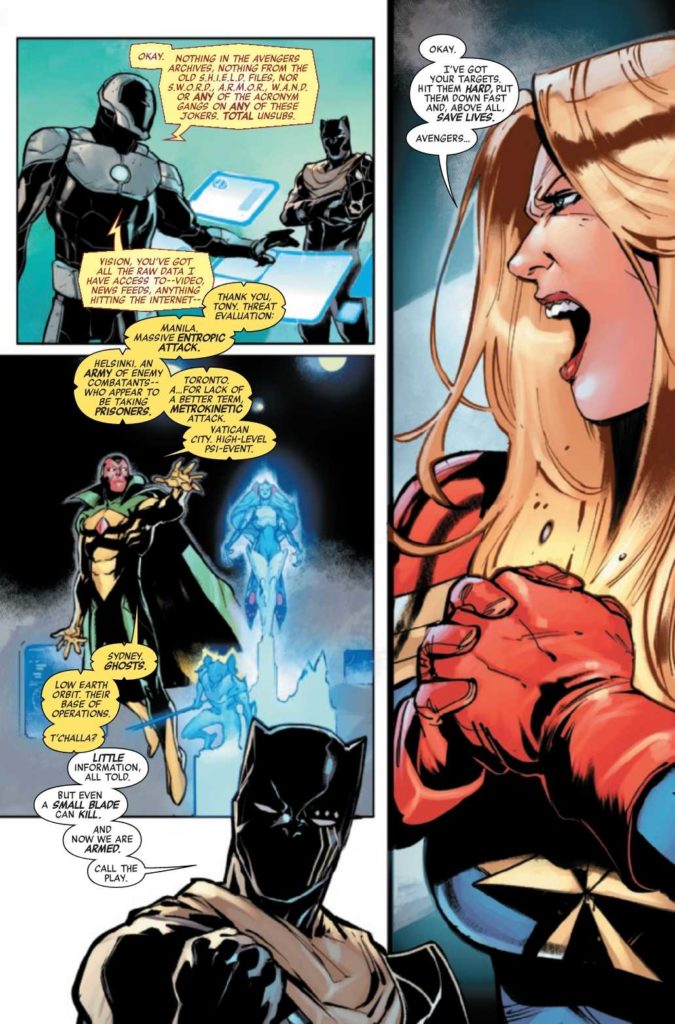 The Impossible City has moved into orbit around the Earth and its inhabitants have begun their attacks on cities around the globe. Each one brings a unique style of destruction to the city and Carol is ready to mobilize the team against them after consulting with T'Challa and the rest of the group.
As the aliens continue their attacks, a lone Avenger stands in opposition based on the limited data they have. At the same time, two Avengers are dispatched to gather more intelligence at an unexpected location.
The Story: A tense, exciting and fast paced adventure by MacKay in this issue. I really like the team dynamics in the story and how Carol is acting strategically. The villains seem intimidating enough and I enjoyed how different they are in approach. One of the things that I really enjoyed about the issue is the perspective and who was telling the story. It's a great twist that I look forward to seeing play out.
The Art: Villa delivers some fantastic imagery throughout the issue. The visuals are bright, beautifully detailed and enhance the exciting nature of the story.