The Amazing Spider-Man Annual #1
Marvel Comics
Written by Erica Schultz
Art by Julian Shaw
Colors by Andrew Dalhouse
Letters by Joe Caramagna
The Rundown: Hallow's Eve decides to break Ben out of prison, but Spider-Man gets in the way.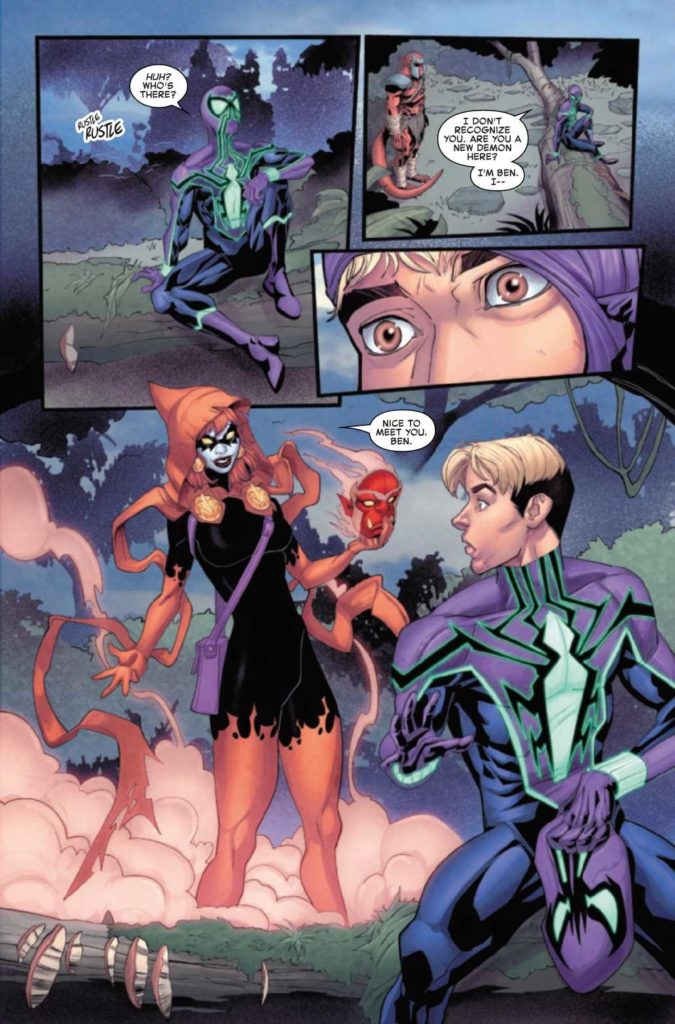 In the wake of the Limbo attack on New York, Madelyne Pryor has set up an embassy to help demons in the city. An embassy that also serves as a prison for Ben Reilly aka Chasm. When a demon attacks a citizen and Spider-Man shows up to fight it, the battle takes them to the steps of the embassy and inside.
As Peter fights off the demon guards, the demon he was fighting is revealed to be Hallow's Eve who uses the opportunity to break Ben out of his cell. Unfortunately, not only will she have to contend with Spider-Man, but also the powerful magic of Madelyne Pryor.
The Story: While I'm not the biggest fan of either Hallow's Eve or the storyline that spawned her, Schultz does a great job with this story by making it and her entertaining. The character is dealing with some issues and her desperation to break out Ben leads to some engaging drama. I like having Peter in the middle of the fray and how he still tries to help her. The issue has some great pacing and dialogue as well as a fun, action packed plot that I really enjoyed.
The Art: Shaw delivers some fun and bright visuals throughout the issue. The art and its style are perfect for these characters and the tone of the story.