Dark Spaces: Good Deeds #3
IDW Publishing
Written by Che Grayson
Art by Kelsey Ramsay
Colors by Ronda Pattison
Letters by Rus Wooton
The Rundown: Jean continues to deal with the ghosts of her past as a new discovery could lead to a growing evil.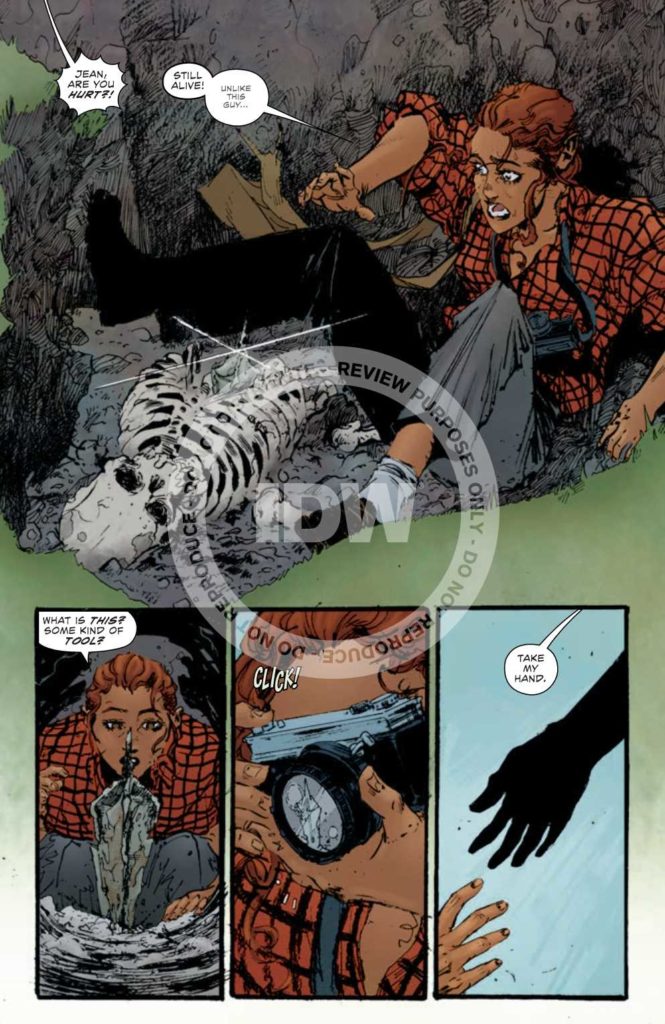 The circumstances that led to Jean being disgraced as a journalist are revealed as she thinks back on the story that ruined her career and the haunting woman who continues to stalk her. At the same time, a discovery made by some local kids brings in more press attention.
While Jean deals with her personal issues and begins investigating this newest discovery, a mystery man continues to make his rounds in the town doing his "good deeds". Deeds that are connected to the growing supernatural evil in the town.
The Story: Things are getting creepier and stranger and Grayson does a brilliant job of immersing the reader in the world of these characters and the strange events they are dealing with. I love the encroaching supernatural elements of the story and how the characters navigate them together and on their own. I loved finally diving into Jean's back story and the circumstances that tainted her career. I like that there is an ominous presence stalking her and look forward to seeing how it relates to the story she's chasing.
The Art: Ramsay delivers some beautiful art in the issue. I love the dark tone of the visuals and the creatures and murder scenes are visually stunning.