The Amazing Spider-Man #20
Marvel Comics
Written by Joe Kelly
Art by Terry Dodson
Inks by Rachel Dodson
Colors by Terry Dodson
Letters by Joe Caramagna
The Rundown: Spider-Man and Black Cat face off against supervillain cosplayers looking for their boss' killer.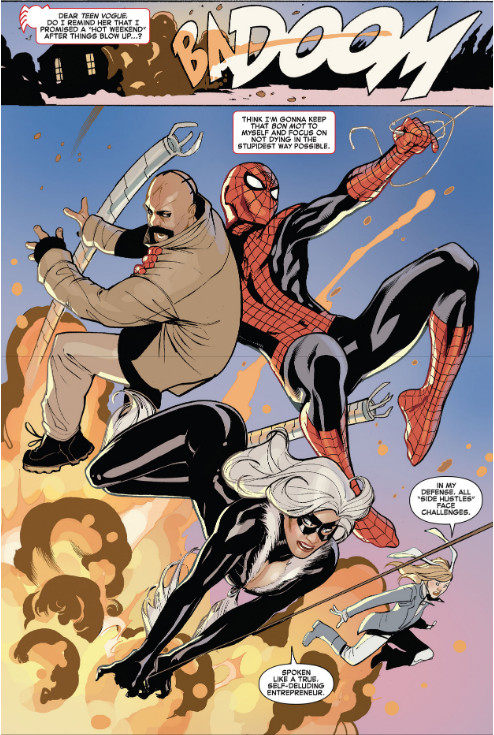 Spider-Man and Black Cat find themselves escaping into the snow as the amateurs using villain tech provided by White Rabbit chase after them after discovering their boss dead. Things get intense when Spidey and Cat have to protect White Rabbit and her partner.
As the pair fight off amateur villains, Spidey deals with some strange things happening with his spider sense while also dreading the inevitable continuation of his conversation with Cat about his feelings for MJ.
The Story: A fun and entertaining resolution to this particular interlude. Kelly brings a lot of the fun back to the character and I loved the quips in the story a lot. There is a great classic feel to the story and a great energy that kept me entertained throughout. I really enjoyed the tone and momentum of the story and I hope that same energy moves forward to the next arc.
The Art: Terry Dodson's art is spectacular. The visual style and look of the characters is brilliant and visually engaging throughout the issue.