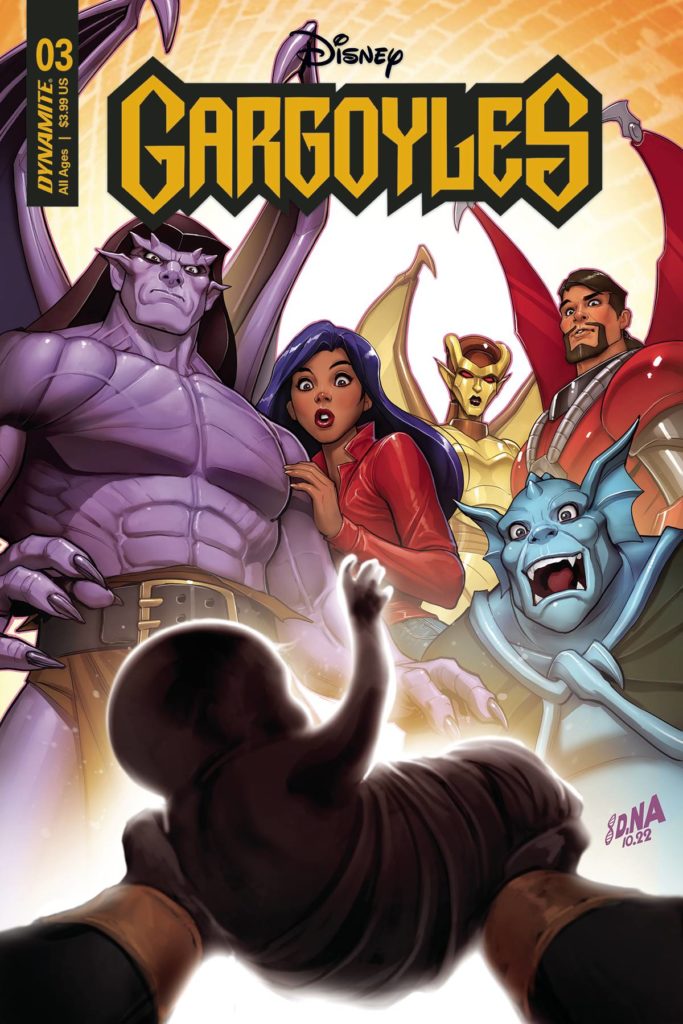 Gargoyles #3
Dynamite Entertainment
Written by Greg Weisman
Art by George Kambadais
Colors by George Kambadais
Letters by Jeff Eckleberry
The Rundown: The hunt for Maggie continues with some unexpected help.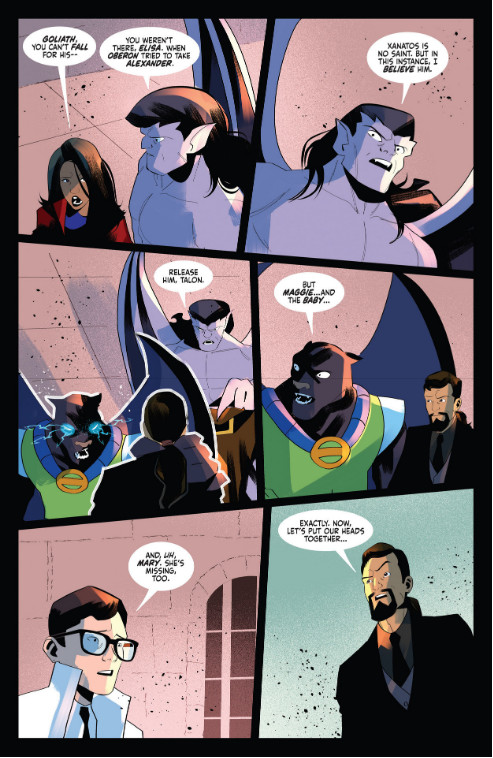 As Talon, Goliath and their clan face off against Xanatos, only Broadway realizes something is wrong with the situation. After getting everyone to calm down, they finally put the pieces together and go after Sevarius and Thailog. At the same time, another threat continues to grow with the organized crime families hatching a new plan.
The clan moves in on Thailog's building with the help of Xanatos and arrive just in time for a battle and a birth. A birth that will have some unexpected results for the parents.
The Story: Weisman continues to brilliantly expand the world of these characters with a story filled with fantastic action, suspense, humor and intrigue. The characters and their conflicts continue to be compelling and everything about the story immerses you into the world of Gargoyles and their relationships. I love the build up and all of the twists and turns within the story including the surprise reveal at the end of the issue and what it could mean.
The Art: Kambadais delivers some brilliantly intense and immersive art throughout the issue. The look and feel of the art takes me back to the series and its visual charm.