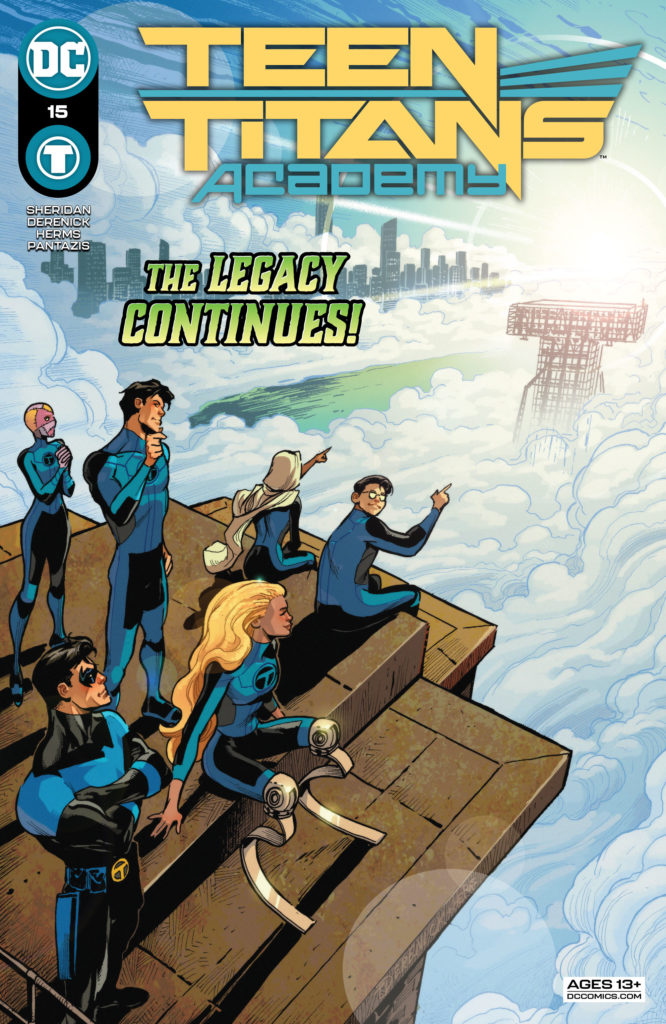 Teen Titans Academy #15
DC Comics
Written by Tim Sheridan
Art by Tom Derenick
Colors by Peter Pantazis & Matt Herms
Letters by Rob Leigh

The Rundown: The Teen Titans concludes with the entire team reuniting for a commencement ceremony.
The Teen Titans fight against the forces of Desaad in an attempt to recover Billy. Afterwards, Stitch teleports the group to the Rock of Eternity and are eventually caught in their actions by Starfire. Later, they are sent back home by Dane. Meanwhile, the adult Titans discuss the situation with Cybeast and come up with an interesting solution.

Elsewhere, Chupacabra spends time with Uncle Jorge, learns more about his family, and shares a major secret. Finally, in the end, the Titans and Teen Titans gather at the new Titans Tower for commencement.

The Story: The finale of this series ends in hope and celebration. The major plotlines are all resolved in a reasonable manner while leaving open the door for new stories involving the team. I was especially struck by the narrative regarding Chupacabra and Uncle Jorge. The heartfelt and empowering conversation between the two was both emotional and cathartic. I also believe Starfire's final speech perfectly encapsulated the overarching message of the Teen Titans Academy.

The Art: This issue uses a modern comic styling that features realistic features and colorwork. I found the attention to detail and focus on character expression and form to be both emotionally connective and transportive.