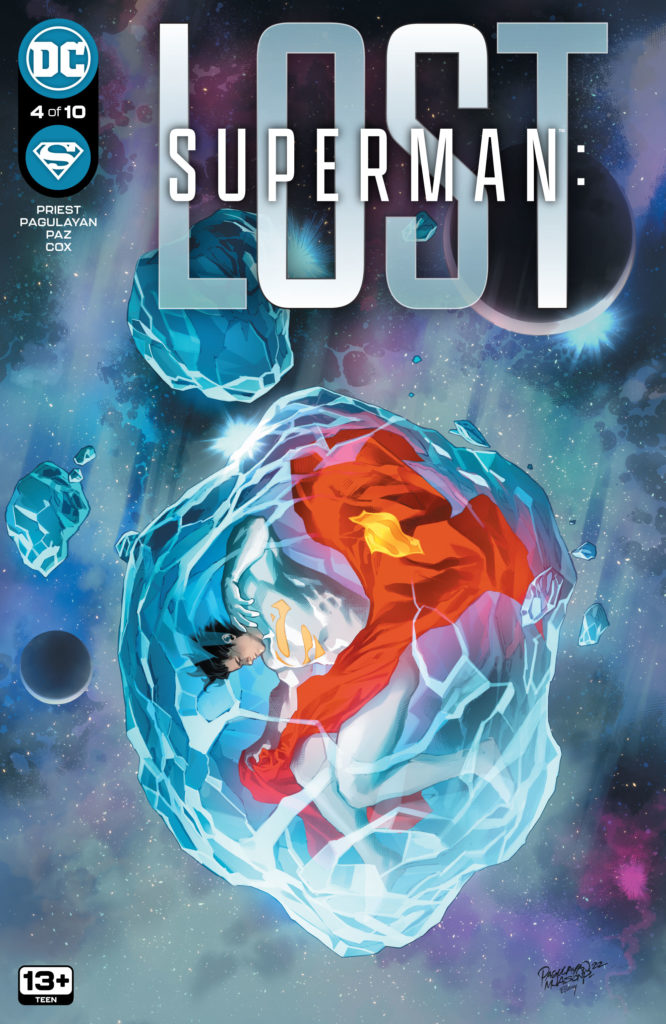 Superman: Lost #4
DC Comics
Written by Priest
Art by Carlo Pagulayan
Inks by Jason Paz
Colors by Jeromy Cox
Letters by Willie Schubert
The Rundown: Clark returns to relative safety and discovers some harsh reality about the planet he finds himself on.
A young man who was helped by Superman years ago seeks him out in the sanctuary he's built on an alien planet. In the present, Louis continues to worry about her husband and the psychological ramifications of his years away from her.
When the young man tells him what is happening to the capital city on the planet, Clark is visited by the man who helped him escape the first time and given some uncomfortable truth about the current state of affairs on the planet. A truth reinforced by another ally who has come with an agenda. One that will lead to the arrival of someone new.
The Story: Priest continues to craft an entertaining, engaging and informative story in this series and this issue is no exception. Not only are the psychological ramifications of Clark's journey and return compelling in how he and Lois are dealing with it, but the character (and the reader to a lesser extent) are getting some interesting new information about the area of the galaxy Clark is trapped in. There are some interesting parallels to some of the discourse on this planet and I like how it is presented to the character. I also really enjoyed the twist at the end of the issue and what it means going forward.
The Art: Pagulayan delivers fantastic visuals throughout the issue. Not only do the characters look amazing, but the action and environments are stunning and capture the imagination.