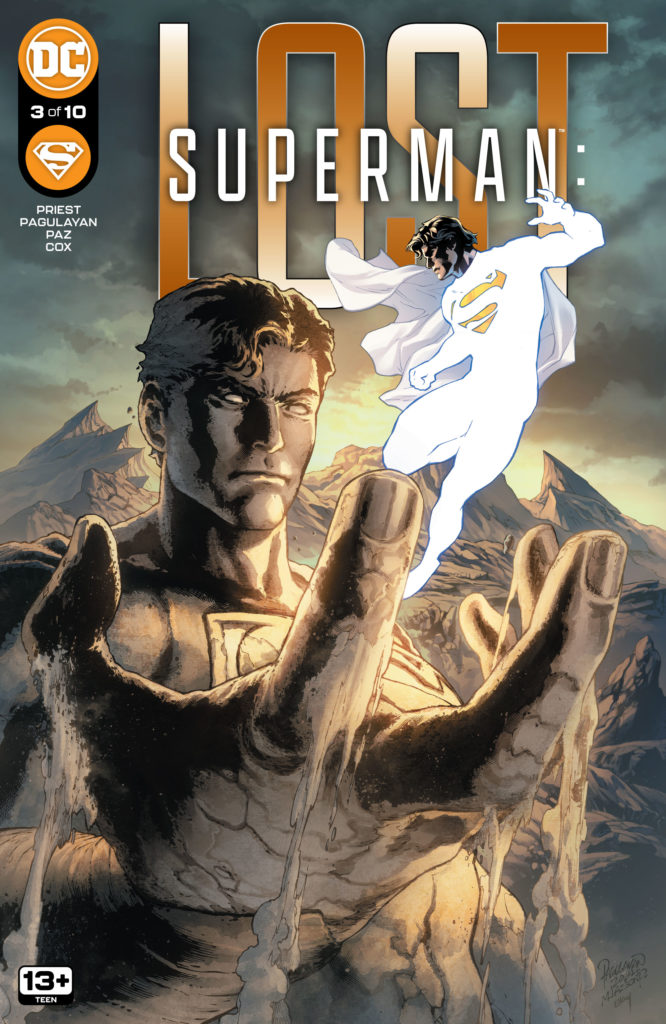 Superman: Lost #3
DC Comics
Written by Priest
Art by Carlo Pagulayan
Inks by Jason Paz
Colors by Jeromy Cox
Letters by Willie Schubert
The Rundown: Superman's quest to return home continues to take some dramatic turns.
Lois continues to be exasperated and discovers more about Clark's journey that he has not disclosed to her. On the other end of the galaxy, Clark finds himself floating with some equipment to sustain his life, a new suit that absorbs radiation to help his powers and an annoying AI unit that is driving him crazy.
Superman finds a new hope in a pod of space dolphins that travel faster than the speed of light. After hitching a ride, he finds himself on a planet with a species that violently opposes his presence.
The Story: Priest continues to craft a brilliant look at the character from a unique and engaging point of view. I continue to enjoy how Lois is putting together the pieces of the puzzle of Clark's time away while the reader is shown the stress of the journey that Clark is taking. I continue to be invested in this story and the emotional moments within it.
The Art: Pagulayan delivers some great art in the issue. The visual spectrum of the universe is both beautifully mysterious while also emphasizing the loneliness of its vastness.