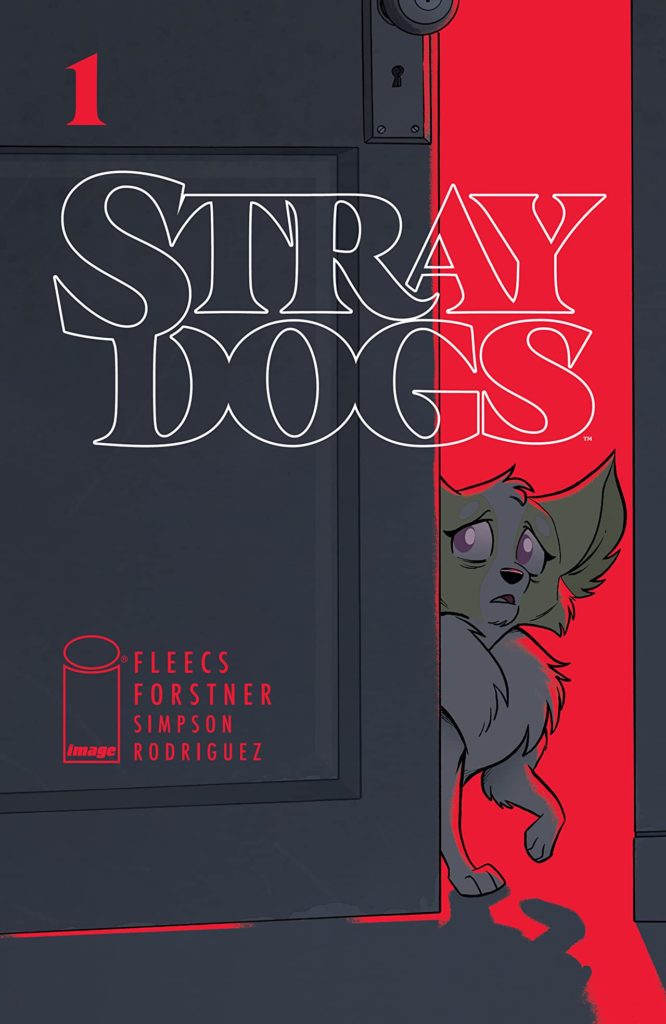 Stray Dogs #1
Image Comics
Written by Tony Fleecs
Art by Trish Forstner
Colors by Brad Simpson
Layouts by Tone Rodriguez
Flatter by Lauren Perry
The Rundown: A dog named Sophie finds herself in a new home filled with other dogs who welcome her, but there is a darkness to this house and her new master.
Sophie is a small dog who seems obsessively nervous. When she's brought to a new home by a new master, she is introduced to another group of stray dogs who proceed to show her around the house. Sophie is afraid, but another dog, Rusty, befriends her and introduces her to everyone else.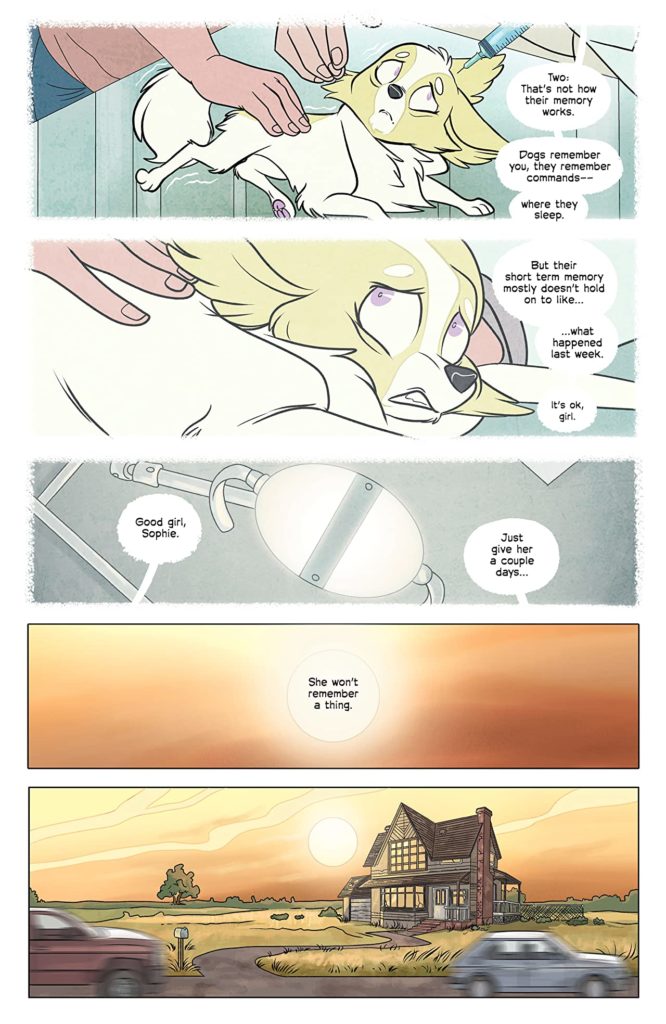 After taking a tour of the house, Sophie begins to have flashbacks to some dark memories. Memories that make her suspicious of both how she came to the new house and her new master. Suspicions that will put her at odds with the other dogs in the house.
The Story: Fleecs has the makings of a compelling mystery in this first issue. There are definite shades of serial killer horror mixed in with the Disney animation style aesthetic and those contrasts make the story really engaging. The characters are even more interesting and the twist at the end of the issue makes me curious to see what happens next in this series.
The Art: Forstner delivers some beautifully detailed art in this issue. The style is perfect for the characters and mood and does a brilliant job of luring in the reader and holding interest while showcasing some disturbing imagery that enhances the mystery.