Power Girl #1
DC Comics
Written by Leah Williams
Art by Eduardo Pansica
Inks by Julio Ferreira
Colors by Romulo Fajardo Jr
Letters by Becca Carey
The Rundown: Power Girl begins a new life, but finds herself dealing with a series of new threats.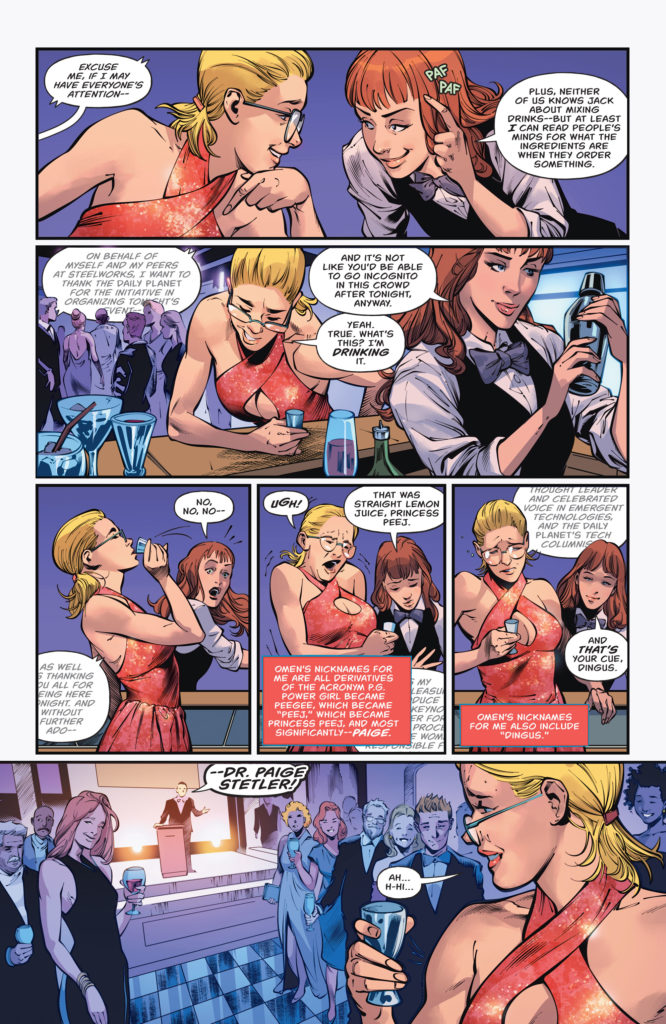 As sentiment against aliens continues to grow in Metropolis, Power Girl aka Paige tries to adjust to a new life and new identity as an employee of Steelworks. When an auction of alien artifacts takes a dangerous turn, she suits up to deal with a new threat who has acquired weapons designed to kill Kryptonians.
In the aftermath, Clark pays Paige a visit in order to get her to investigate an even bigger threat that is linked to her Krypton from Earth 2.
The Story: Williams creates an interesting new story for Power Girl in this first issue. I liked the anti-alien storyline and how it ties into her mission from Clark. The action was good, but I haven't gotten a sense of her as a character yet. Everything she seems to be dealing with in the issue is related to other characters' fights and she seems to just be background to those events. Hopefully, this series will give her the opportunity to create her own path.
The Art: Pansica's art is amazing. I love the visual style of the issue and the action is thrilling. A great looking issue from start to finish.