Static: Shadows of Dakota #5
DC Comics
Written by Nikolas Draper-Ivey and Vita Ayala
Art by Nikolas Draper-Ivey
Colors by Nikolas Draper-Ivey
Letters by Andworld Design
The Rundown: Virgil laments the loss of a friend while Ebon decides to take on the people who have his brother.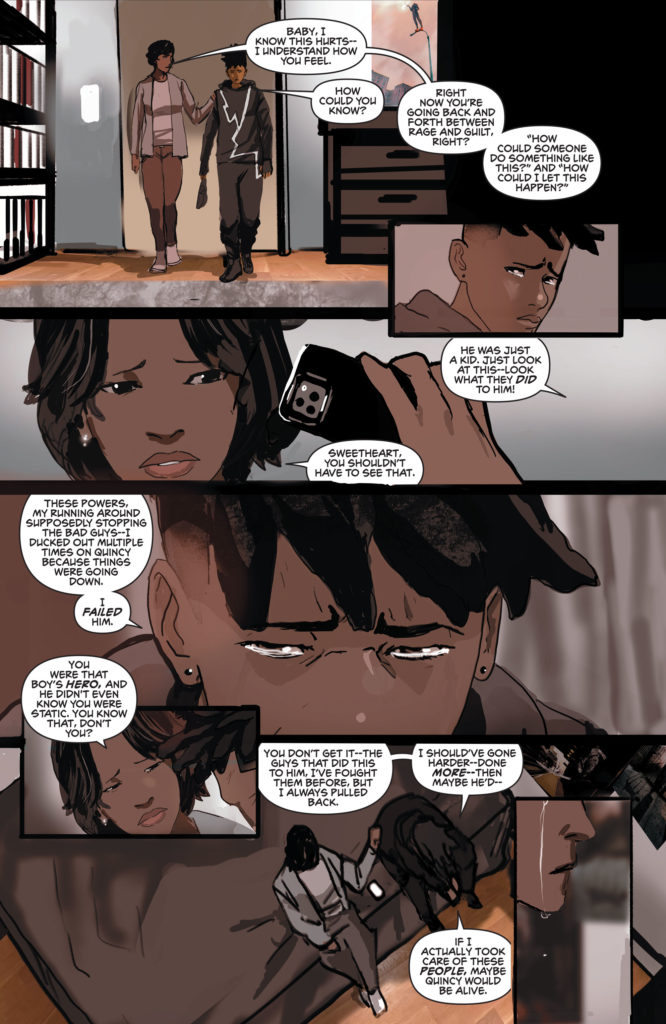 After the loss of a young friend at the hands of the people terrorizing the bang babies, Virgil needs some time to process. After a talk with his mother and a conversation with the boy's parents, Virgil's anger at the situation continues to grow and he wants to do something about it.
At the same time, Ebon decides to take down the rest of the men responsible. An attack that will lead him to the location of his missing brother as well as force him to seek out the assistance of Static in order to free him.
The Story: The story is taking some dark directions and I am thoroughly enjoying the contrasting narratives of both Virgil and Ebon. Their conflict is unique and I like that recent events are seeming to push Virgil in the same dark direction Ebon has embraced. The story has some great action in it as well and the end of the issue teases an interesting confrontation to come.
The Art: Draper-Ivey delivers some beautifully detailed art throughout the issue. The visual contrast between Virgil's emotional story and Ebon's action packed revenge story are beautifully done.