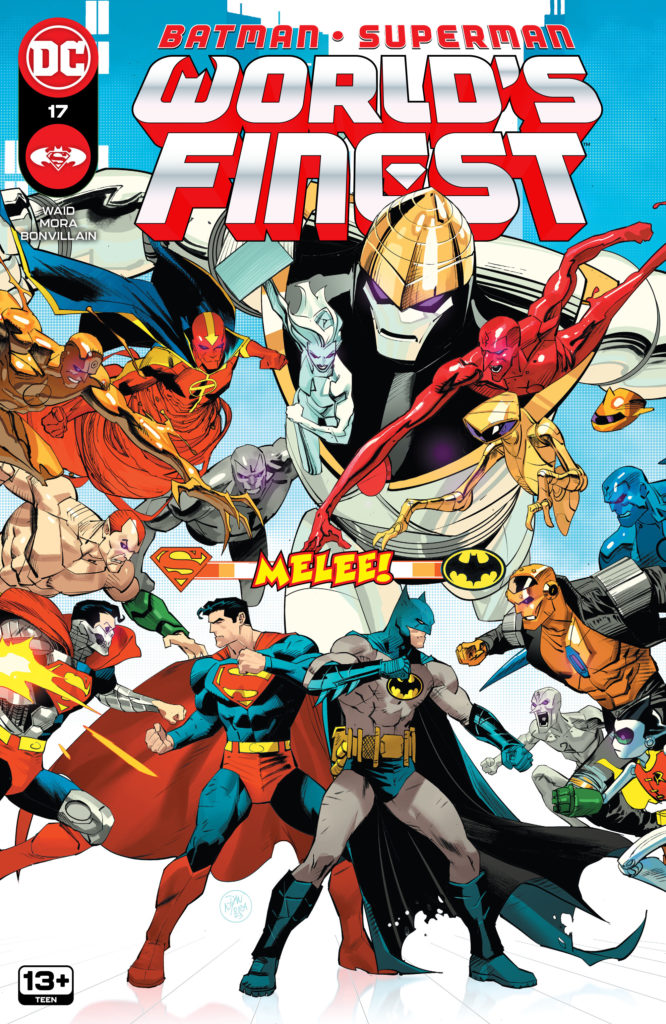 Batman Superman World's Finest #17
DC Comics
Written by Mark Waid
Art by Dan Mora
Colors by Tamra Bonvillain
Letters by Steve Wands
The Rundown: The Justice League takes on Newmazo and Batman works to find a way to stop it for good.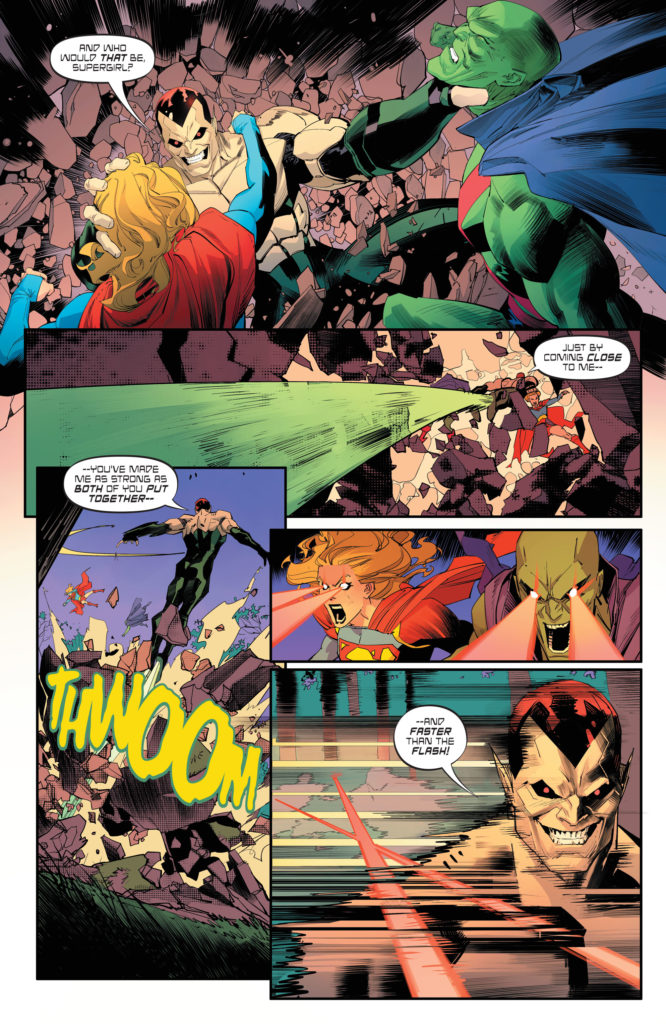 Batman stands alone against Newmazo and a surprise intervention from Supergirl and Martian Manhunter give him the opportunity to escape. Unfortunately, their taking on the android gives him the opportunity to augment his powers and make him even stronger. Batman meets up with Will Magnus as the two of them are working on another solution to the AI invasion issue.
At the same time, Wonder Woman and Robin have found Morrow and are interrogating him. After not getting anything useful, the rest of the League continues the fight until Magnus and Batman turn the tables on Newmazo. An act that will require an unexpected ally.
The Story: Waid brings the final battle with Newmazo to an exciting and thrilling conclusion in this issue. The story is filled with great tension and character moments for Batman and Superman as well as a wonderful use of the Justice League. The story is smart, fun and thoroughly entertaining from start to finish.
The Art: Mora is a master at delivering huge action and beautifully detailed and dynamic characters visually on every page. A stunning looking issue from the first page to the last panel.