Star Wars: Yoda #6
Marvel Comics
Written by Jody Houser
Art by Luke Ross
Colors by Nolan Woodard
Letters by Joe Caramagna
The Rundown: Yoda must confront two of his students to stop them from killing each other.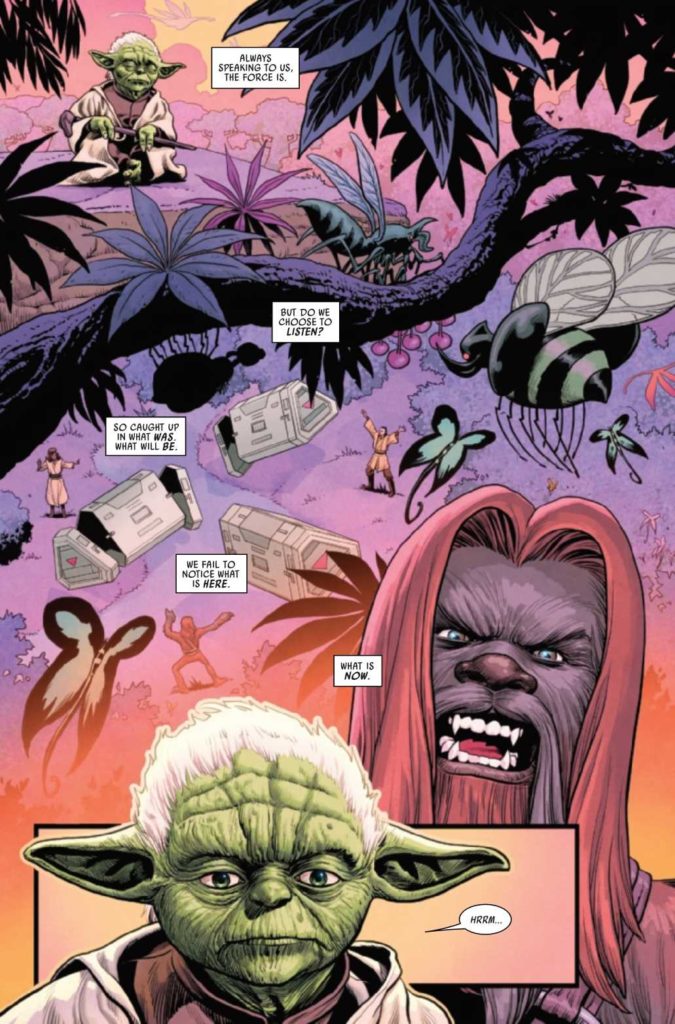 After taking a group of Padawans on a camping trip, Yoda senses a disturbance. A disturbance caused by his Wookie student Krrish trying to kill his fellow Padawan Gheyr because of the dark visions he has been having about the Trandoshan.
Yoda decides to intervene and teach the students about the danger of visions and how often they can be misinterpreted. A lesson that will change the path of one student and send the Padawan on a journey with Dooku. As Yoda reflects on this moment on Dagobah, a voice in the force continues to call out to him.
The Story: Houser brings this particular arc to an interesting conclusion that seems to set up something interesting to come for the characters. I liked the dark tone of the story and how that toe made me intrigued to see where the story would go next. I really enjoyed the build up of the story throughout and want to know where it's going and who the voice talking to Yoda on Dagobah belongs to.
The Art: Ross delivers some visuals thrills throughout the opening of the issue and I love the art style and how it complements the emotional tone of the story.