Star Wars #36
Marvel Comics
Written by Charles Soule
Art by Andrea Di Vito
Colors by Rachelle Rosenberg
Letters by Clayton Cowles
The Rundown: The rebels decide to launch a high risk mission at the heart of the Empire.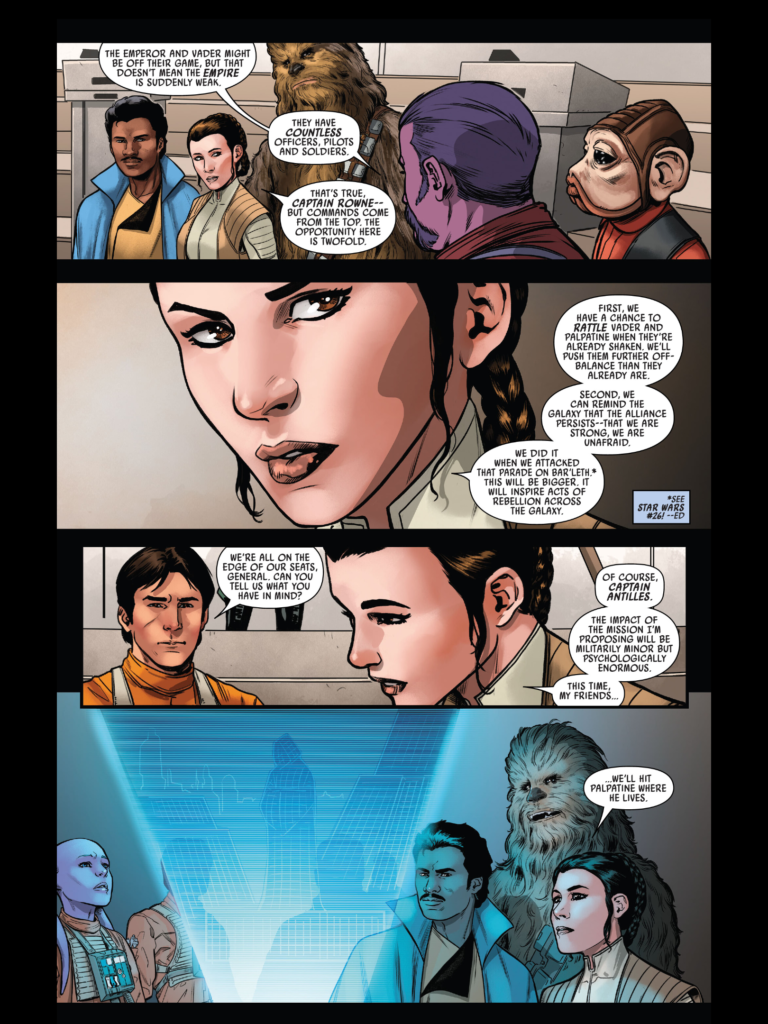 With the Emperor and Vader distracted by the changes in the force, Leia decided to propose a dangerous mission that will bring a small fleet of fighters right to Palpatine's doorstep on Coruscant. A mission led by Lando and the Falcon.
After making their way past the first checkpoint, the fighters launch and meet with heavy resistance as they make their way to the surface. When Imperial forces dogging them, Lando and the others must find a way to complete their mission and escape the planet alive.
The Story: A thrilling and entertaining story from Soule. The stakes are actually really good and the story gives a great look at the small acts of rebellion that we never got to see in the films. The rebels are desperate and going for a media win is a great strategy with high risk. I think Soule does an amazing job of bringing the rebellion aspects of Star Wars to life as the bigger plot elements happen in the background and I look forward to seeing how the universe of these characters continues to expand.
The Art: Di Vito delivers some awesome visuals throughout the issue. The imagery is beautifully detailed and fun.