Star Trek: Picard's Academy #2
IDW Publishing
Written by Sam Maggs
Art by Ornella Greco
Colors by Charlie Kirchoff
Letters by Jeff Eckleberry
The Rundown: Cadet Picard will be forced to confront his past in order to have a better future.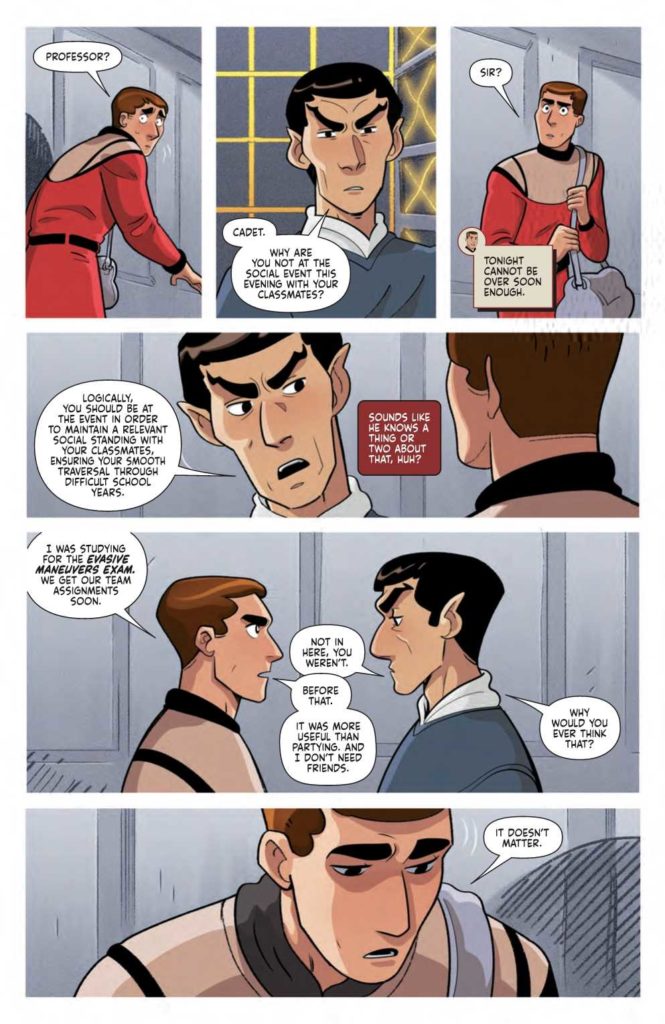 Cadet Picard and the class bully are caught by Spock attempting to leave the holodeck. After letting the pair leave with a warning, Spock insists Picard stay behind to try to determine why the young cadet has failed to have a social life at the academy.
In an effort to show Spock who he was and the circumstances that brought him to the academy, Picard uses the holodeck to take a peek into his past and his complicated history with his father.
The Story: An entertaining follow up to the first issue. Maggs does a great job of blending comedic moments with the growing drama of the character. I still haven't gotten a sense of any stakes for the character yet beyond the interpersonal growth, but the story is fun and engaging enough to keep me interested.
The Art: Greco delivers some great art in the issue. The visual style works really well with the tone and environment of the story.